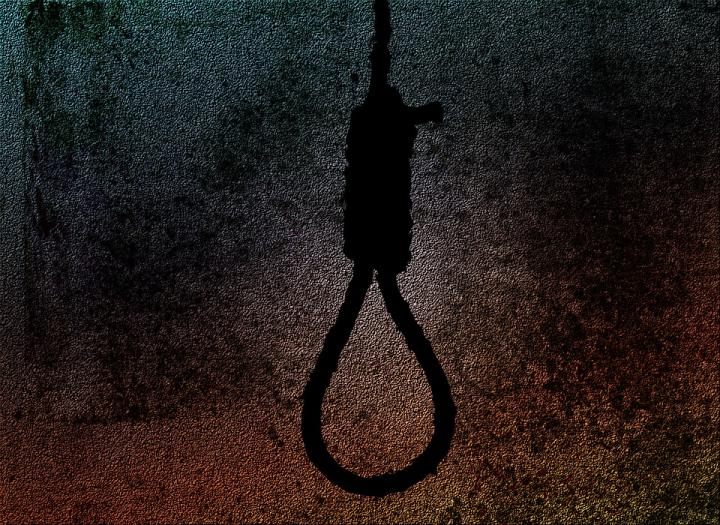 On September 30th, Georgia inmate Kelly Gissendaner was executed. Nay, she was murdered. Execution is but a euphemism for what the state did. In spite of countless emails, strongly backed petitions asking for a stay of execution, and even pleading from Pope Francis, a state within this "Christian" nation declared loudly that retributive justice is the correct form of justice. An eye for an eye is the best we can do.
A Life for a life.
In 1998, Kelly Gissendaner was sentenced to death for her role in the murder of her husband, Douglas Gissendaner. Although she did not commit the murder—a man named Gregory Bruce Owen was the one who stabbed Douglas to death—Kelly was given the harshest of penalties because she was the one who masterminded the plan. Then for nearly two decades, Kelly Gissendaner waited to die. But there in prison is where she began to find life. She befriended German theologian Jürgen Moltmann while at the Candler School of Theology at Emory University, finding Moltmann's theology inspiring, as his universalism contends that none are beyond redemption. Gissendaner states:
I will never understand how I let myself fall into such evil, but I have learned firsthand that no one, not even me, is beyond redemption through God's grace and mercy. I have learned to place my hope in the God I now know.
And in spite of this obvious transformation, in spite of a restored heart, and in spite of Kelly's Christ-encounter, her life was ended. With the juice from the fruit of the tree of knowledge of good and evil still dripping down our collective chins, we cried: "Crucify her! Crucify her!"
Blood for blood.
Who do we think we are? What right do we have to deem who dies and who lives? Wasn't the woman in John 8 who was caught in adultery deserving of death per the law of the land? And what did Jesus say to those who were armed to the teeth, ready to crush her? "Let anyone among you who is without sin be the first to throw a stone at her. (8:7)" Who was without sin in Georgia the other day? The judge? The jury? The executioner?
Some "Christian" nation . . .
What is the point of the prison industrial complex if those who find the peace of Jesus are still murdered? Is it in place just so we can feel better about ourselves—so we can have some sense of "justice"? Oh, and what a sense of justice it is!!! Nearly two decades ago a sick and twisted woman showed no mercy to her husband so today, a sick and twisted society shows no mercy to a restored and healed woman!? That isn't justice. It is murder
Breath for breath.
So now, we await the fates of over 20 human beings who are scheduled to be executed by the end of 2015. Yes, these people probably committed heinous acts. Yes, they were driven by hate and fear and prejudice and malice and contempt. And yes, if they committed those acts against my loved ones, my initial reaction would be to "kill those bastards!" But I'm more Petrine than I am Christlike and I can almost hear Jesus—the very same Jesus who was also murdered by the state—whispering in my ear: "Get behind me satan!"
My honest hope is that the death of Kelly Gissendaner is not in vain. I hope her testimony can be a wakeup call to the citizens of the United States of America. This country needs a shake up anyway! We need a redefinition of "justice"—retribution exchanged for restoration and reconciliation. We need to exchange our desire for sacrifice for a desire for mercy. We need to become peacemakers, not peacekeepers.
In short: we do not need any more scapegoats!!!
RIP Kelly Gissendaner. RIP Douglas Gissendaner. I pray that reconciliation between you both has already taken place. I also pray that the reconciliatory peace of Christ invades every soul immediately, transforming fear into love, hopelessness into hope, and violence into pure peace. Until that takes place, I pray that more and more of my brothers and sisters continue to work diligently toward creating this lasting shalom.
To death with the death penalty!
Selah.