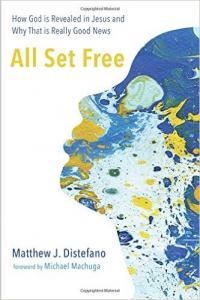 Hello All!
I received my presentation copy of "All Set Free" last night. Take a look here. I just wanted to update everyone on the official date of release, which will be October 18, 2015. I will be kicking off the release of the book with a party at my house in Paradise, Ca. Invites were sent out on Facebook. If you didn't get one, hit me up on there and let me know you are coming. Invites are open to pretty much everyone.
Keep up with me on Facebook to get the link to where you can purchase a copy of the book. That link will be provided on the 18th. It won't be available from amazon.com for another 6 weeks, however. I will let you all know when it is.
I hope you will find value in this book. I put a lot of work into it and I pray it shows.
Peace and Blessings.