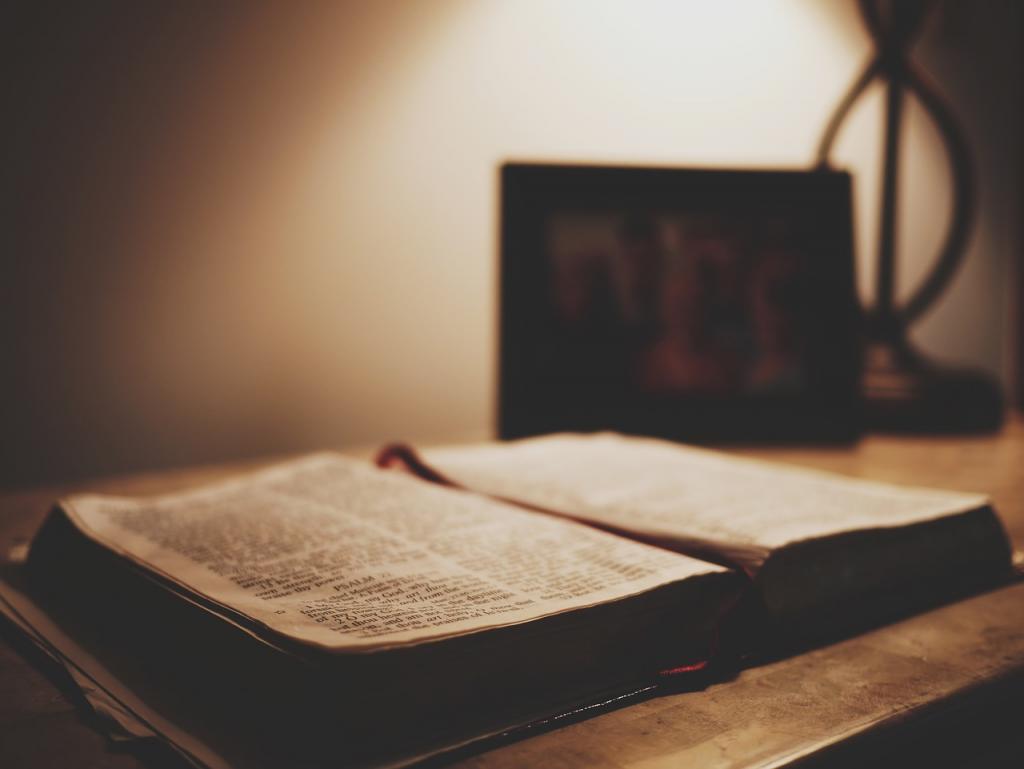 "Jesus quotes the Old Testament, therefore he affirms everything in it."
How many of you have heard a statement like this? I know I have. Multiple times by multiple Christians. The problem here is that it's illogical, and thus, meaningless. It may be true, or it may not be, but the burden of proof is on the one saying it, and frankly, those who think like this don't have any proof to back them up. In fact, it's quite the opposite; there are many instances where Jesus tinkers with the Old Testament.
Now, before I show you where and how this happens, allow me to make a disclaimer: Jesus is well within his rabbinical right to do this. Judaism, for the most part, isn't like modern evangelicalism. In the rabbinic tradition – the tradition Jesus hails from – you're allowed to be creative. You're allowed to be flexible. The first reason is that in this tradition, you don't just have the "written Torah." You also have the "oral Torah," which wasn't allowed to be written down out of fear of it becoming rigid and static. Of course, even the oral Torah can be used to create static and rigid laws, but that's to miss the spirit behind the tradition, which brings me to my second point. For Jesus, Scripture isn't just something that is either written down in "the Bible" or passed down orally from the rabbis before him, it's what the spirit behind the words point to. In other words, what's the deeper truth behind the text?
Case in point: The message on murder. In the traditional application of Moses' command, there were limitations. "You shall not kill" was often taken literally and at face value, but that rendering misses the point entirely. Jesus fleshes this out and gets to the heart of the matter in Matthew 5 when he says that anyone who harbors anger in their heart is already guilty. In other words, Jesus moves us past the act of killing to the heart of the problem.
In other instances, Jesus gets even more creative. Moving further along in Matthew 5, we should notice that there is a certain theological claim about how God doles out blessings and curses. Verse 45 includes the phrase, "he makes his sun rise on the evil and on the good, and sends rain on the righteous and on the unrighteous." This is how the writer describes God's "perfection" (verse 48). The problem here is that this is not what Deuteronomy 28 says. In the theology of Deuteronomy 28, God sends rain only to the righteous, but dust to the wicked. That is to say, those who are righteous are blessed with rain for their crops but those who are wicked are cursed with dust, and anyone who has ever gardened knows what happens next: Your plants die.
Again, it's not enough to say Jesus "agrees" or "disagrees" with Scripture. He's simply drawing out the deeper meaning in the text. Deuteronomy 28 got us so far, and Jesus, being the creative rabbi that he was, takes us further along in the interpretive journey.
Here's where the exciting part comes in, and why I still value the Bible: Deuteronomy 28, while limited, got us really far along in the journey. If we look at the broader context of the Ancient Near East, having a God who blesses anything is a move in the right direction. If you're familiar with something like the Babylonian creation narrative, you'll know that human beings weren't blessed at all. In fact, humans were created by the gods as afterthoughts whose only function was indentured servitude. In other words, humans weren't made in the image and likeness of God (like the text from Genesis 1 says), but were made to be slaves. We weren't blessed at all, but cursed from the beginning.
Now, does that mean we should stop there and think, "this move was good enough?" No. Like much of Scripture, we have to keep going. We have to keep digging deeper and deeper.
That's something Jesus does in his very first "sermon" in Luke 4. It's as if Jesus is trying to make a big splash with the people, and he's going to use his "Bible" to do it. He's handed the scroll, and opens right up to Isaiah 61. His Jewish brothers and sisters, being that they were under Rome's oppressive thumb, know right where Jesus is going. He reads:
"The spirit of the Lord God is upon me,
because the Lord has anointed me;
he has sent me to bring good news to the oppressed,
to bind up the brokenhearted,
to proclaim liberty to the captives,
and release to the prisoners;
to proclaim the year of the Lord's favor,
and the day of vengeance of our God;"
Sermon finished, right!? We are oppressed and God's vengeance is going to come down like a nuke from heaven and lay waste to Caesar and all his minions!
Well, not exactly. Jesus doesn't read that last part. It actually goes like this:
"The Spirit of the Lord is upon me,
because he has anointed me
to bring good news to the poor.
He has sent me to proclaim release to the captives
and recovery of sight to the blind,
to let the oppressed go free,
to proclaim the year of the Lord's favor."
Jesus then rolls up the scroll and says "today, this Scripture has been fulfilled."
Wait! What is going on here?
Again, Jesus is drawing out the deeper truth in the text. Isaiah believes a day of jubilee is coming, and naturally thinks that the only way that is going to happen is through force. There will be a violent uprising and vengeance is coming down like the Thor's hammer. Jesus, however, believing that Isaiah was on the right track, uses his popular text and "updates" it based on his own understanding of "deliverance." People were expecting a roaring lion, but Jesus was going to deliver his people by being a lamb.
Now, I could go on and on, including many more references where Jesus takes a creative approach to biblical interpretation. The point being: Don't be lazy and think that just because Jesus quotes something, he interprets it in the same way as the original author. Further, don't just assume that he interprets it in the same way as you. It's likely he doesn't. We have to dig deeper and see where things differ, perhaps even more than where they are the same.
---
If you wanna get to know me better, please follow me on social media. I'm pretty active on all platforms:
Also, if you've been digging my work on here, and want to see me be able to continue writing as close to full-time as humanly possible, please take a look at my Patreon page at www.patreon.com/mjdistefano. Even $1 a month helps bigly!!!