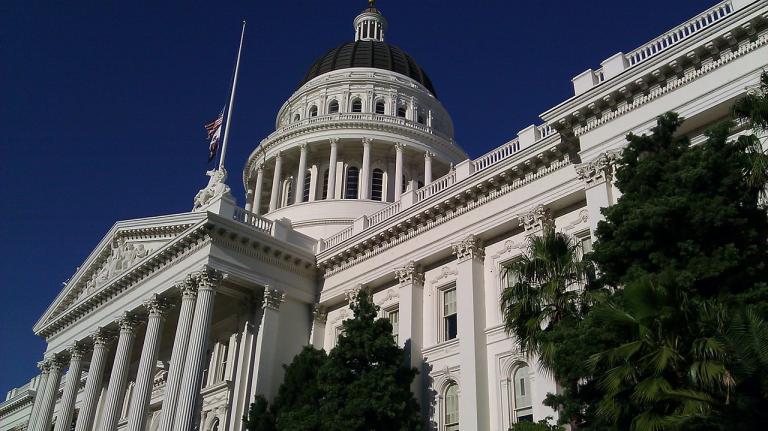 Sacramento, CA – California will soon be voting on new legislation, banning the sale and distribution of mass-casualty weapons like mortars, grenade launchers, bazookas, as well as ammunition that contains depleted uranium. And while most residents support these measures, some Californians aren't too pleased.
"Government overreach is at an all-time high," says Sacramento resident Brian Butcher. "First they take our grenade launchers, then they'll come for my .50-caliber machine gun. At that point, we've slipped into Marxist communism. How the hell am I supposed to protect my family if I can't mount my .50-cal in the bed of my lifted truck?"
Butcher is not the only Californian speaking out. Madge Flenderson, longtime Rio Lindo resident, had this to say. "Newsome and his cronies have gotten out of control. Whatever happened to 'my body, my choice?' If I want to own nuclear weapons, that's my right as an American citizen. There is no precedence for this. If the Founding Fathers wanted to ban nuclear weapons, they would have said as much in the Constitution. They didn't. You do the math!"
When our reporters attempted to tell Flenderson that nuclear weapons had not been invented yet, she stormed off and called them "Commie bastards."
The voting will take place in early March, and if the early polls are any indication, legislation will pass easily. Whether every Californian will be giving up their atomic arsenals remains to be seen.
---
If you wanna get to know me better, please follow me on social media. I'm pretty active on all platforms:
Also, if you've been digging my work on here, and want to see me be able to continue writing as close to full-time as humanly possible, please take a look at my Patreon page at www.patreon.com/mjdistefano. Even $1 a month helps bigly!!!