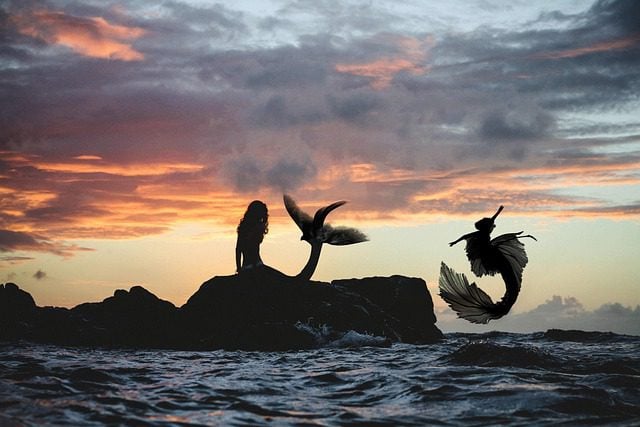 Atlantica, ATLANTIC OCEAN – For decades, conservatives have been unable to see color due to a medical condition called Ignoramus Sightosis. Why this condition has only plagued conservatives has been baffling medical professionals across the globe. Just as baffling is how most of them suddenly were able to see color for the first time this past week after Disney released a teaser trailer for their live-action remake of the classic animated hit "The Little Mermaid."
"We are flabbergasted," said Dr. Erik Ericksen, a world-renowned ophthalmologist from Los Angeles. "We've been looking into this condition for decades, studying it, trying to figure out the correlation between conservative politics and a condition that doesn't allow people to see the skin color of Black and Indigenous persons. Now, we have to figure out how they all of a sudden gained the ability to see the color of these folks and how the Disney film relates. I don't expect to find an answer for a very long time."
We caught up with one conservative who was overwhelmed by emotion at his sudden ability to see properly.
It's amazing! I spent the first 34 years of my life unable to see color or tell a person's race. Then my daughter came up to me yelling, "Daddy! Daddy! They're making a new Ariel movie!" The minute I started watching, colors started popping from the screen. I saw black. I saw brown. It was insane. I immediately made an appointment with my eye doctor and they still don't have any answers for me.
We will be keeping up with this story in the months to come, and expect to be hearing from a lot of conservatives as the film nears the end of production. It's set to release in theaters across America in May 2023.
(THIS IS SATIRE…BARELY)
---
Also, if you've been digging my work on here, and want to see me be able to continue writing as close to full-time as humanly possible, please take a look at my Patreon page at www.patreon.com/mjdistefano. Even $1 a month helps bigly!!!