While it's true I'm a fantasy lover, I've struggled these days finding something different. I've wanted to dwell in a story inspired by the Arabian Nights, the pre-Islamic world, folkloric beliefs of Pagan Arabia, something that combines the magic and wonder with the world I'm slowly discovering. While it's been hard, I came across an interesting project many could enjoy: The Shrines of Araartu, by Hazem Ameen.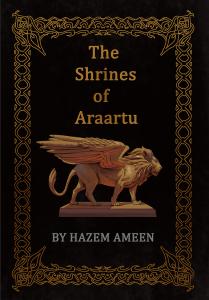 A personal project of mine, 'The Shrines of Araartu' is a short illustrated trot through a fantasy world I created. You won't find your traditional knights, elves and dwarves here but I hope that isn't a turn off. The land of Araartu is inspired not by medieval Europe but by the ancient middle east (Think Nabatea, Babylon) and classical mythology.(Semitic, with a dash of Greek)

This is no grand adventure mind you, more of a modest peek into what I hope is a somewhat intriguing world.

So, if any of that interests you, I hope you will check it out!
I like the stories and the development, how they felt so natural and easy to follow, and the art is an absolute delight to the eyes. I wouldn't be able to pick one in particular as my favorite, since each of them had their ups and downs, and the few references I could see added another layer of charm to the whole project.
As I said, the art is beautiful, well done, with vibrant colors that inject life in every single scene, with the detailed character design being the best part, each so different and yet keeping the style that you'd expect. I especially liked the sketches and unfinished pieces that gave the book a unusual look. While I understand it is possibly not everyone's cup of tea, but it's definitely worth a try.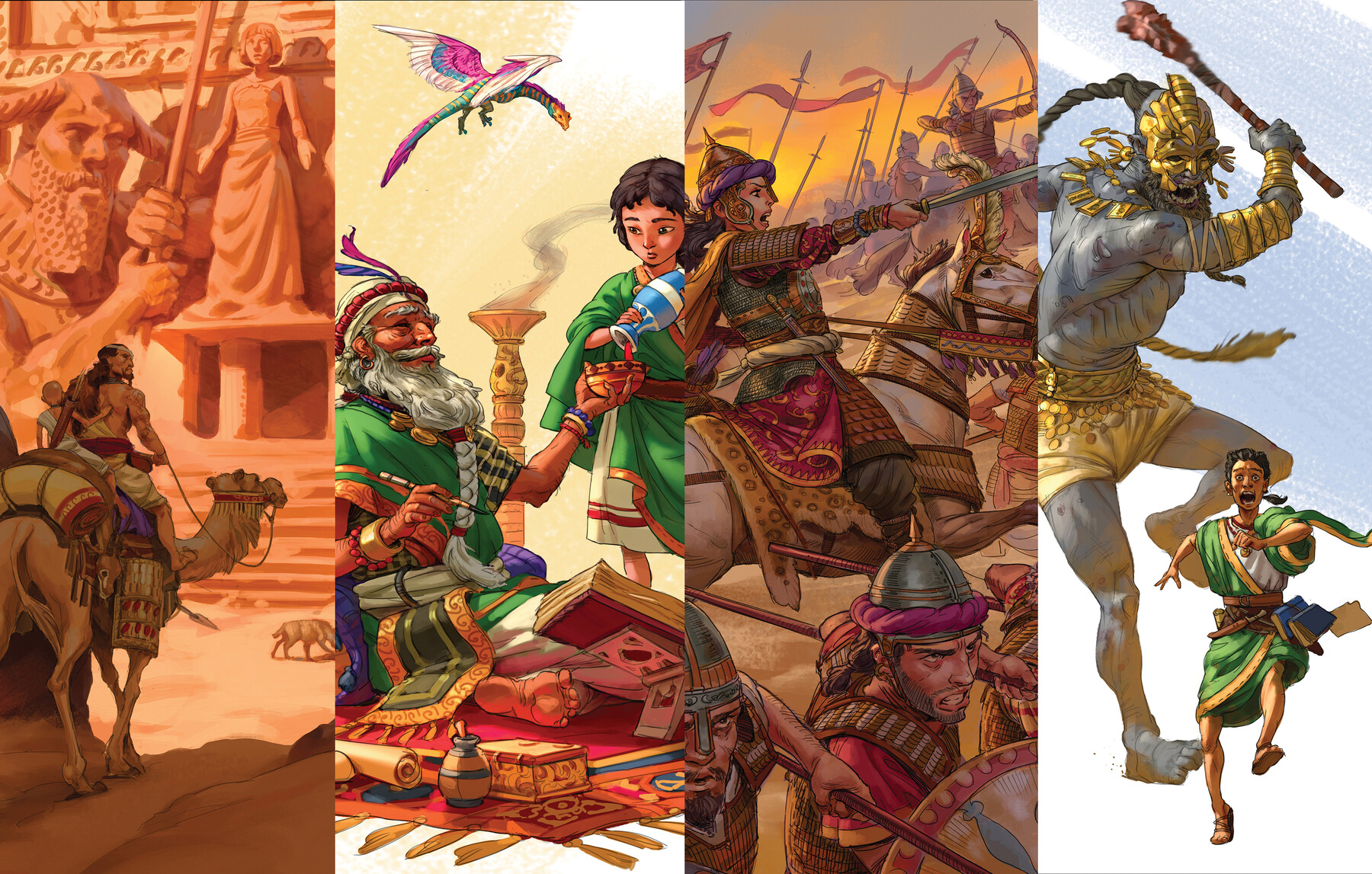 I would say the anthology style has always been a bit difficult for me. Just when I start to feel inside that world and the story, that one ends to give the spotlight to another. Maybe it would have been better if each of them were a little longer, with some more content, as more than once felt particularly short.
All in all, I enjoyed my time in the lands of Araartu, its creatures, adventures, and surprises. It's a book you could read in no time, but with a charm that can only be enjoyed if savored slowly. I haven't been able to see updates about a longer, bigger project, but I'll be waiting for it for sure. If possible, consider supporting the artist; I would suggest getting his prints of the Al-'Uzza, Al-Lat, and Manat, and, of course, getting a copy of The Shrines of Araartu.