OMG. Simcha had this on her facebook feed this morning and I watched it out of curiosity, having never paid much attention to the whole Voris phenomenon except idly chuckling at that inane "Lenten cruise" thing. But this.
This is so embarrassing. No wonder people call us wing-nuts. Um, hey, Michael? Guess what America wasn't founded on? Catholic principles. Actually, the people who founded America were pretty much running from exactly the kind of "benevolent dictatorship" you're talking about here so…just no.
You wanna know what really gets me about this whole thing, though? The assumption that only a "faithful" Catholic, whatever that means, can be unselfish. That everyone else in the world is utterly self-absorbed. "Looking in a mirror," Voris calls it.
Well that's just a steaming crock of shit. Don't excuse my French, because I totally mean that word and no other word will do it justice. Two of the most unselfish people I know happened to raise me and they're not Catholic. But my parents believe in Christ, raised me with an objective sense of right and wrong, loved me enough to let me suffer the consequences of sin, and loved me enough to forgive me. They love me enough to handle the pain of my conversion to a different religion and the rift that is between us now with grace, love, and a true desire to understand. They are truly good people, who are deeply concerned about the common good of our country and absolutely do not vote based on what they can "get out of it".
Some of the most wonderful, least selfish people I've met are professors at UD. They're not Catholic. One's a Buddhist. Another's a mish-mash of Eastern Orthodoxy. And by God, these people are beautiful souls. Brilliant beyond belief, and getting paid pennies because they want to teach, to shape minds and souls, and the students at UD want to be shaped. They could be teaching at Cambridge or Oxford, but they chose UD because they wanted to impart knowledge, not accumulate glory and wealth. That's pretty damn unselfish. And they shouldn't vote, because they're not "faithful Catholics?"
Don't even get me started on the whole "faithful Catholics (emphasis on the faithful)" thing. I guess in Voris' imaginary Stepford Monarchy, us women would have to submit to blood tests to prove we're not on artificial birth control before voting. Or perhaps our bedroom activity should be recorded, to make sure no one slips a condom in there? He'd definitely have to invest in lie-detector tests, just to make sure no one votes and has those nasty "homosexual inclinations" at the same time. And I guess I'm out, since I love the Novus Ordo, wouldn't know which side of a mantilla faces up, know how to do a wicked keg stand, and am a convert. I'm given to understand that us converts "don't really count" as faithful Catholics. That we're muddying up the waters with our Muggle bloodlines. Especially Mark Shea, since he's a convert and a scummy Commie Lib.
This kind of crap gets my blood boiling. I love Catholicism, but I definitely love it in spite of self-proclaimed "faithful Catholics" like this guy, not because of them. Thanks a lot, Michael Voris. The rest of us are now going to have to spend valuable time apologizing for your holier-than-thou bigotry and trying to convince people that this actually isn't what Catholics should believe.
Dear people of the internet: this isn't what Catholics should believe. Now you'll have to excuse me, because I have to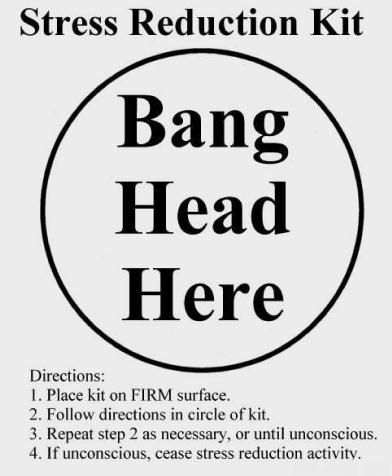 *I eventually posted an apology for this unseemly post, which you may find here. I am leaving the post up because it's good for me to have a public reminder that I can be a real jerk.