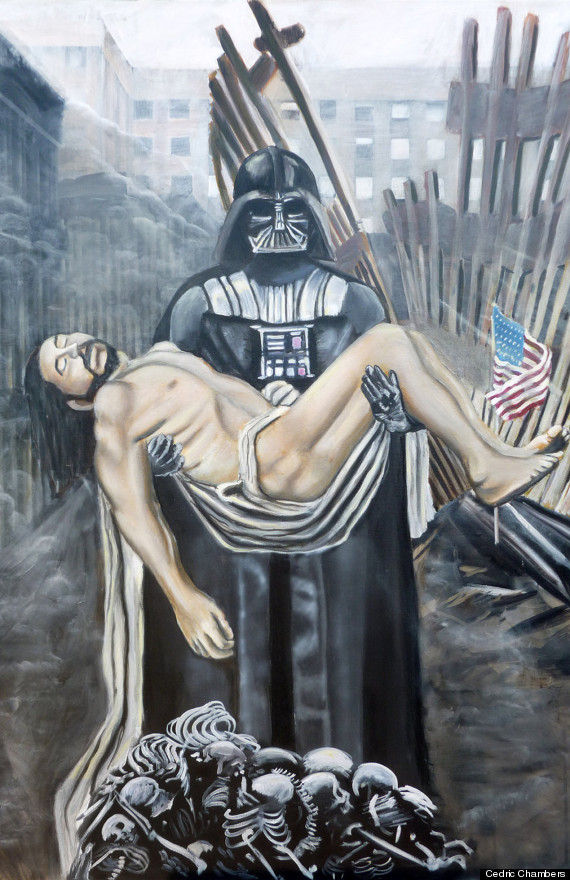 One of my fave facebook friends shared this picture yesterday, and it made me so happy. The American Jesus reports that it's for sale, and if we had a disposable income, I would snap this up in a hurry and put it in our dining room.
Why do I love this so much? I love it because it is completely awesome. It's a pitch-perfect satire of the shitty, shitty art that Kat used to feature regularly. She replaced the shitty art installations with "Fine Art Friday," I'm guessing in an attempt to focus more on the positive than the negative, which is great and all but not nearly as much fun as her shitty art installments.
But this picture is brilliant. We can deconstruct the reasons why pictures of Jesus knocking on the UN building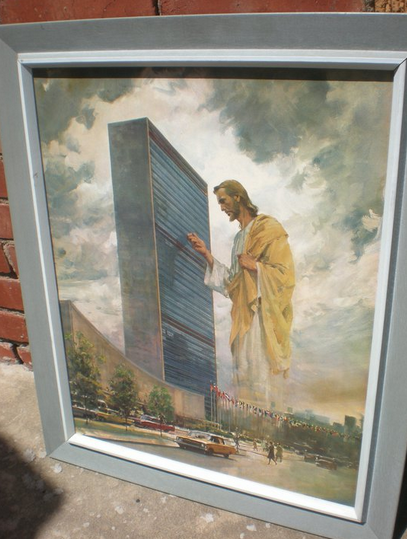 and Santa kneeling at baby Jesus' manger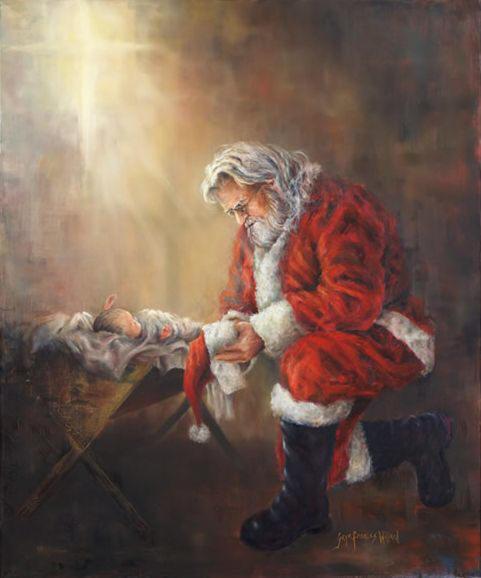 are phenomenally, ludicrously, outrageously shitty (not to mention artistically offensive) all day long. Simcha can write brilliant posts eviscerating Kinkade's "painter of light" moniker until she's blue in the face. But nothing will convince the unconvinced quite like satire. And Darth Vadar carrying Jesus from the wreckage of 9/11 is friggin' brilliant satire.
I want to start a new series on satirically shitty art, but I don't know if there's enough on the internet to go around. Have y'all seen stuff like this?