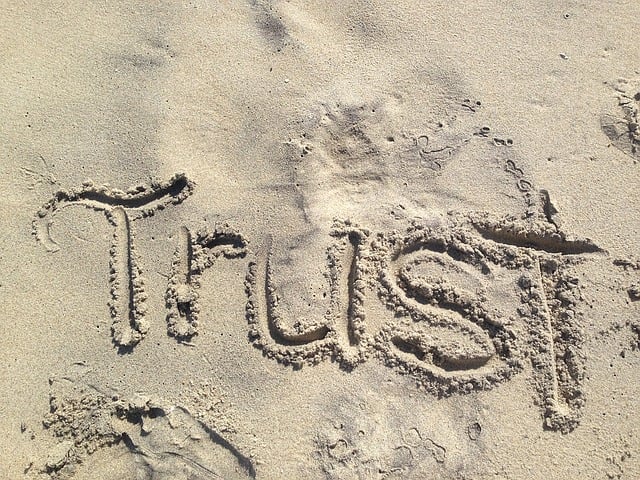 From time to time, we're all going to be afraid of something. And, since fear is a feeling, it's not something you can control. That's why the church teaches that feelings are morally neutral. When I speak at churches and conferences, I always make the point that we shouldn't be afraid to be afraid. It doesn't matter how you feel, but it does matter how you respond to that feeling.
What do you do when you're afraid?
Worry Or Trust
Many people respond to fear by worrying. It's a common response, but it's not a good idea. I'm sure you know what Jesus said about worry (if you need a refresher, here you go), so I wouldn't recommend it. So how should you respond to fear?
Here's what the Bible says…
When I am afraid, I put my trust in you. (Psalm 56:3, NIV)
When faced with a scary situation, we all have a choice to make. We can freak out and worry about what might happen or we can listen to Jesus and place our trust in an all-loving and all-powerful God.
Worry is a total waste of time. Prayer can move mountains. I don't think you need me to tell you what you should do.
Like what you're reading? Click HERE to get BE NOT AFRAID with GARY ZIMAK delivered to your inbox each day for FREE!