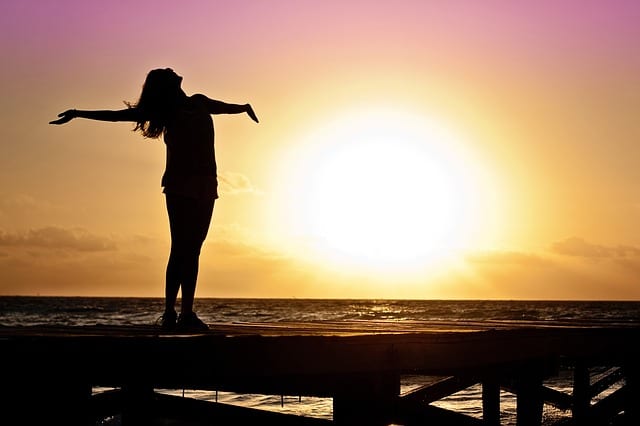 God loves you.
Tell me something I don't know, right? It's a darn shame that we sometimes overlook the simple messages because they look too simple. But here's the problem. Every day, millions of people are waking up feeling hopeless, unloved and lonely. That simple message about God's unconditional love could change everything, if we let it sink in.
Yesterday, I wrote about how God delights in his people. Today, I have an equally simple, but important message –God loves you unconditionally and there's nothing you can do to change it! Here's some Biblical evidence to back it up:
The steadfast love of the Lord never ceases, his mercies never come to an end. (Lamentations 3:22)
Isn't that a great message? Here's what I wrote about it in my book, Stop Worrying and Start Living:
As much as we try to love unconditionally, we fail far too often. We might be able to forgive someone once or twice, but eventually we reach our limit. God, however, doesn't operate that way; his love is unconditional. He is so merciful that he will never stop forgiving us for our sins.This is a great meditation for you, especially if you're having a bad day.
If we really understood how much God loves us, we would be filled with joy and our worrying would cease. Spend some time thinking about it today. Reread that verse from Lamentations and try to hear God's voice telling you he loves you.
Don't brush it off because it sounds too simple or fluffy. You need to hear it and believe it. And, in case you forget, I'm gonna keep reminding you!
Like what you're reading? Click HERE to get BE NOT AFRAID with GARY ZIMAK delivered to your inbox each day for FREE!