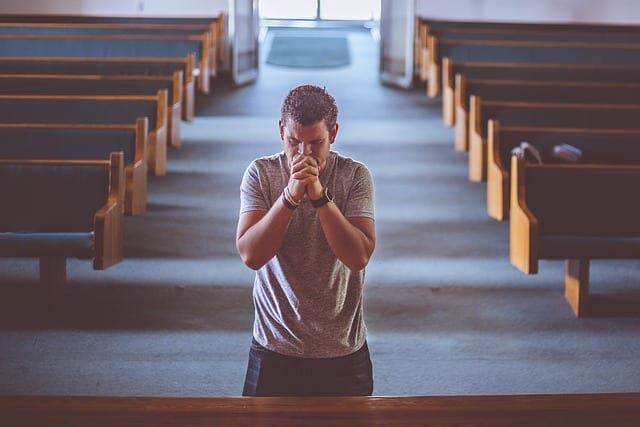 Do you sometimes feel you don't pray as much as you should? It's a common problem and something that I struggled with for many years. I got really good at making excuses. My favorite one was that I was too busy. It's interesting that I was never too busy to eat, watch TV or waste time on the computer. For some reason, however, I just couldn't manage to fit prayer into my busy life. Eventually, the Lord got my attention and I woke up. Prayer is now an important part of my day. Looking back, I now realize why I didn't pray more. I believe it's the main reason why people don't pray – We don't think it matters.
We will always find the time to do the things that we enjoy or that we think are important. Watching sports on TV is fun, so we don't have to talk ourselves into doing it. Paying the monthly bills isn't fun, but we still do it because it's important. Prayer can sometimes require effort and isn't necessarily fun. If we don't believe that it matters, guess what happens?
When David prayed, he had no doubt that God was listening and would respond. Check out his words:
I call on you, my God, for you will answer me; turn your ear to me and hear my prayer. (Psalm 17:6)
In order for prayer to become a priority in your life, you have to believe that God will hear and answer you. It took me a long time, but I now believe it. I'm going to pray that you'll believe it too. In the meantime, I recommend that you pray for the grace to believe. God always answers those kinds of prayers!
Do you need a miracle in your life? Email me and let's pray for it. BTW, don't forget that you can sign up to get my daily blog posts delivered to your inbox for free. Click HERE to sign up!