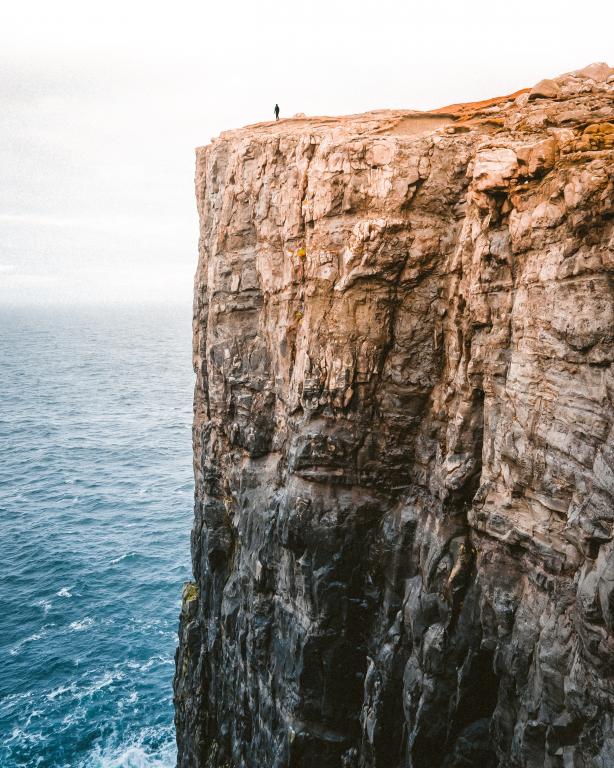 Is faith a belief or an action? There's a parable that Gino Wickman tells in his book Traction: there was once a man who slipped while walking along the edge of a cliff. Just before plummeting into the valley below, he managed to grab hold of a vine. As his feet dangled over the edge, he found that he was unable to climb back up. Desperate, he cried out, "Is there anyone up there?" A voice from the heavens responded and asked him a simple question, "do you believe?" The man responded "Yes! I believe". The heavenly voice answered, "then let go of the vine." Terrified, the man paused and asked, "Is there anyone else up there?
What we say we believe and what we are willing to do in response to that belief are sometimes very different things. The book of James tells us that we must allow our faith to inform our actions.
"What does it profit, my brethren, if someone says he has faith but does not have works? Can such faith save him? If a brother or sister is naked and destitute of daily food, and one of you says to them, 'Depart in peace, be warmed and filled,' but you do not give them the things which are needed for the body, what does it profit? Thus also faith by itself, if it does not have works, is dead."
James 2:12-17 NKJV
Today we begin the week of faith, which is the second week of Advent. Faith has always been a major theme in Advent because early Christians, like us, had to live trusting in promises that they could not see. They believed in a God of forgiveness in the midst of a world of reprisal. They believed in a God of restoration in the midst of a world that felt like it was falling apart. They believed in a God of peace in the midst of a world filled with chaos. Advent was a way of reminding them of the foundation of their faith, so that they might better live it out in a world desperate for faithful people.
---
Questions for Today
Have you ever had trouble "letting go of the vine?" (i.e. doing something because of your faith, even though it was scary)
How is faith different than simply believing something?
---
Advent Action Guide
This is an entry in my Advent Action Guide which will be featured all Advent long.
If you're interested in downloading a copy or signing up for daily emails for the rest of the season fill out the form below: