I hate watching the news. It's not that I don't like to know what is happening in the world, it is the way the news is told through messages of fear. Every day I hear about new atrocities and terrors that threaten the destruction of my life, my family, my community, or my planet.
The feelings of helplessness I get make me want to tune it all out. I feel like if I just ignore the fears and problems of the world, they will all go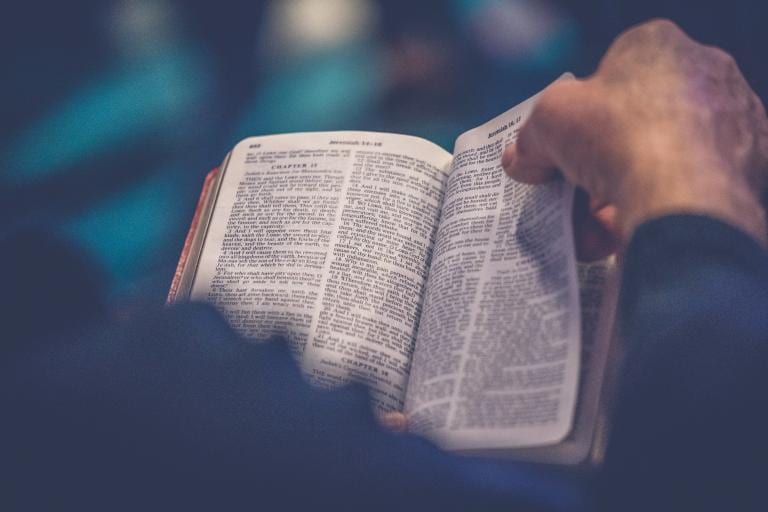 away. This strategy might work for the ostrich, hiding his head in the sand; but it's not the right response for people of faith.
Rather than responding in fear, we are called to respond in faith.
Psalm 56:3 "When I am afraid, I put my trust in you."
The breaking news of today is often the forgotten news of tomorrow. We need to be rooted in a story that lasts. I try to remind myself of the big story that I am a part of, so that I don't get overwhelmed with the small things that can eat away at me.
I simply say, "I believe that in Jesus, the God of the universe adopted our life, in all of its brokenness, so that we might be adopted into God's life in all of its fullness. How can I join him in that mission now?"
For me, this is a simple reminder to live trusting in what God is doing, and believing that I can live a part of God's big story, today.
---
Questions for Today
What are some things that help to feed faith in your daily life?
What are some good reminders you can incorporate into your own life of the big story of what God has done, is doing and has promised to do?
---
Advent Action Guide
This is an entry in my Advent Action Guide which will be featured all Advent long.
If you're interested in downloading a copy or signing up for daily emails for the rest of the season fill out the form below: