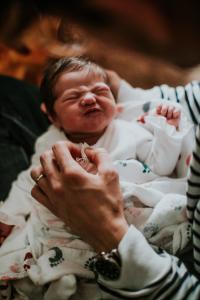 Week three of Advent is all about Joy. Joy is a word that is sometimes misunderstood. Too often it is equated with happiness. People wrongfully believe that joy is an emotion, out of their control.
This leads to the belief that some people get to have joy and others do not. It has created the idea that joy is reserved only for those who have lived without struggles and joy becomes something foreign to a life of hardship and a world of injustice. Some even go so far as to look down on those who have joy as ignorant "pollyannas" who have deluded themselves.
This is not how the Bible speaks about joy.
In the scriptures, the concept of joy was almost always associated with an act, a way of approaching the world, not an emotion. Joy was connected to verbs.
When you did something with all your heart and with hope in a better world, that was joy. Joy is a spiritual experience, one that is often most palpable in work that is difficult.
Joy manifests in trials. When my child wakes me up at 3 A.M. I am not happy, but it is joy that sustains me as I care for them.When clients tell me of their struggles in my work at Hope Clinic, I am deeply saddened by the pain and injustice that they have endured, but it is joy that empowers me to serve and help them move through the pain into a greater hope.
The writer of Hebrews tells us of Jesus' joy:
Fixing our eyes on Jesus, the pioneer and perfecter of faith. For the joy set before him he endured the cross, scorning its shame, and sat down at the right hand of the throne of God.
Hebrews 12:2
I pray that this week you would find new opportunities for joy. We will work to leave behind any false perceptions of joy and lean into ways to live life joyfully.
---
Action for Today
How is Joy different from Happiness?
What acts of activities create true joy for you?
---
Advent Action Guide
This is an entry in my Advent Action Guide which will be featured all Advent long.
If you're interested in downloading a copy or signing up for daily emails for the rest of the season fill out the form below: