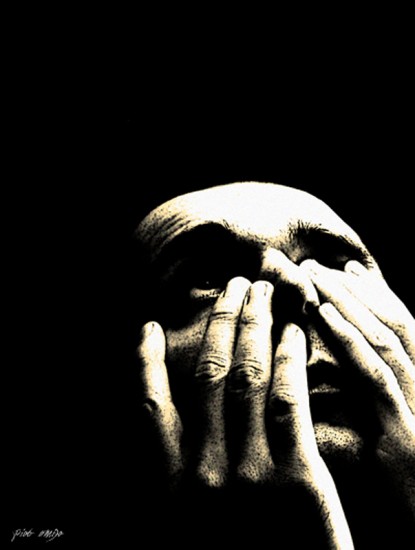 Lordy, Lordy, it is our preoccupation, interpreting our times. From CNN panels to New York Times op eds, from campaign hats to bumper stickers, these times are what it's all about.
And Jesus says, we can't do it. And he scolds us for that. In a long, fiery sermon about just this, interpreting our times, he talked about bringing fire and division among us, over that, the meaning of our times.
It's hard, right now, to read this long, fiery sermon, and hear Jesus saying families and friends are being deeply divided over all this. It's hard because we are living it, now.
We're divided as a people, now. Our politics are nasty, even vulgar, this year. Both major parties are divided, and talking about unity, and everyone knows it is a joke.
Past campaigns were never as nice as I like to remember them. But does that also go for the gospel? In this sermon he really lets loose on just about everyone.
Luke described the crowd as huge and stepping all over each other, and in this gritty sermon we don't get to hear a gilt-haloed saint of a man talking.
Jesus is putting everyone on notice that he is aware of manipulative politics, the pieties that keep power to a chosen few, and the smoldering resentments in the crowd. They've come out for red meat, and Jesus does not disappoint.  His sermon would be more Trump than Clinton, but for these few lines, right in the center of it:
Do not be afraid, little flock, for it is your Father's good pleasure to give you the kingdom. Sell your possessions, and give alms. Make purses for yourselves that do not wear out, an unfailing treasure in heaven . . .

And then he returns to his theme of the day: that deep divisions are emerging, that families will be divided in their convictions and opinions, that he despises hypocrites, that people are ignorant about the signs of the times.
Those few lines, of unity, are the words to listen for in the ranting and raving of the days we are in.
They're hard to hear in the midst of the times we are in.
We are anxious about terrorists and weekly, sometimes daily, news reinforces our fear. We argue about everything. The police. Minorities. Immigrants. The minimum wage. War. Russia. Taxes. The Olympics. Is Rio a fit city? Or not? What about Zika? Is the venue ready? Are the Brazilians able to pay for this?
We lament the loss of unity we had culturally 50 years ago. And yet, our unity prevented much truth from emerging. In the lock-step nineteen-fiftys, nothing negative was ever said about America. When John F. Kennedy ran for President in 1959-60, a film he aired at the DNC, about poverty in Appalachia, was a national scandal. What if the Russians saw it, people asked, we're being nationally embarrassed.
What is hidden from sight will be revealed, Jesus said in his long sermon.
Publicly, famous Protestant clergy, in particular Norman Vincent Peale, denounced the possibility of a Catholic in the White House, sowing fear and prejudice in the national press. It's interesting to learn that Donald Trump sat in his pews, soaking up his dislike of diversity and his disparagement of Catholics. Beware the Pharisees, those hypocrites, Jesus said.
In those years, Hillary Clinton was being taught by her church to "do all the good you can for all the people you can". The motto comes from the founder of her church, John Wesley. It doesn't come from Jesus, who wasn't really a do-gooder. He healed some, but not many. Raised a few. Told everyone to get to work on new understanding, new seeing, new hearing.
His real work was changing our image of God, our perception of the good life, and reversing what we feared and what we trusted.
_____________________________________________________
Image: Could Silence Protect Us? photograph, 2007, Vanderbilt Divinity School Library, Art in the Christian Tradition,