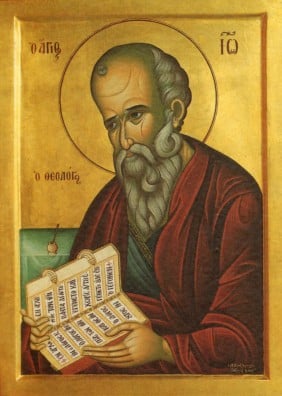 John's Gospel opens with a paean to the unlimited beauty, eternal creativity, and breathtaking presence of Christ in this world.
In the beginning was the Word, and the Word was with God, and the Word was God. He was in the beginning with God. All things came into being through him, and without him not one thing came into being. What has come into being in him was life, and the life was the light of all people. – John 1: 1-5
This central theme becomes the melody in John, and all the rest, the stories, the prayers, the signs and the wonders, are riffs on this theme: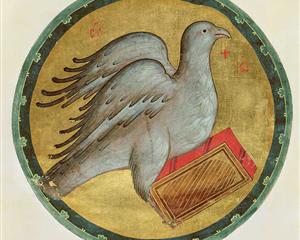 What has come into being in him was life . . . and I, if I am lifted up, will draw all people unto me. The gospel opens and closes with these promises, they bracket what lies between them: Cana, where the water of purification from signs of death becomes wine for celebration of signs of life; the Temple courtyard, where offerings for freedom from sin are overthrown as mere money and replaced by an offering of rebirth in water and the spirit, and on and on. The gospel drives home its message, that the ordinary becomes extraordinary, and is for all people. That pious practices are worthless in the midst of miracles such as these.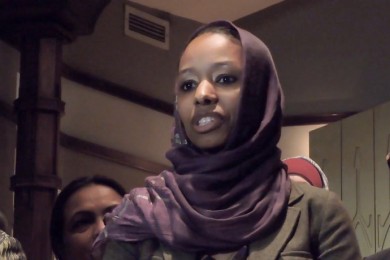 How then have we become engulfed in parsing these words to say they belong only to a few, rather than to the many? Recently, Wheaton College in Illinois, a conservative Christian school, placed Larycia Hawkins, an associate professor of political science,on administrative leave for suggesting that believers in the two faiths (Islam and Christianity) do indeed follow the same God. Hawkins has been wearing a hijab—the headscarf worn by many Muslim women—as a gesture of what she calls "embodied solidarity" with Muslims this month.
Hawkins explained her gesture this way: I don't love my Muslim neighbor because s/he is American. I love my Muslim neighbor because s/he deserves love by virtue of her/his human dignity. I stand in human solidarity with my Muslim neighbor because we are formed of the same primordial clay. . . . And as Pope Francis stated last week, we worship the same God.
(The Atlantic Magazine, December 17, article by Ruth Graham)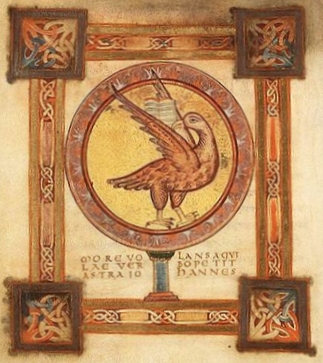 Evangelicals are not Catholics, which makes the Pope a poor source of support for the embattled teacher. But you would think that ervangelicals would be impressed by the gospel of John, who asserts the same truth as Pope Francis on nearly every page. Yes, John rails against those who oppose Christians, but he does not privatize God or Christ, limiting their love or their efficacy to those who follow doctrinal teachings. John proclaims the opposite: that Jesus defies conventional orthodoxy, and pious devotion to it, to make room for a far more sweeping embrace, of all people. All people. All.
John centers his work in the creation, in a theology of the world being born of one God, within whom Christ has always lived, and who has sown within creation the life and light that can respond to Christ.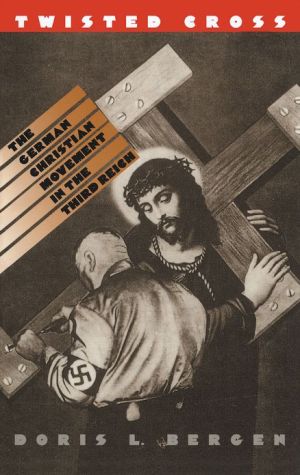 Are there precious distinctions between faiths that cannot be mingled? Before arguing over these, why don't we strip away the accretions of the ages that Christians themselves have made to their faith, accretions that stand in the way of the peace and goodwill Christ was born for, and the peace and goodwill he will proclaim at Easter, accretions that allow blasphemous words of hate and denial to be spoken about some, specifically Moslems, as if they were not part of John's assertion that 'not one thing came into being without him.' Accretions, or doctrines, are textual add-ons, and can open our hearts and minds, or close them when they are used to deny our humanity with many.
Trinitarian language has been specifically cited, language which ought rightly to expand our knowledge and experience of God, through the Holy Spirit, to include the full human experience of God within the holiness Christianity knows. But Trinitarian doctrine has been the cudgel by which Larycia Hawkins has been denied her classroom.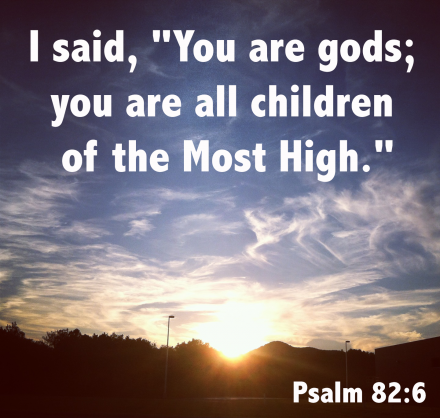 In one of the oldest writings in the Bible, Psalm 82, God takes a place in the divine council of all the gods, and speaks to them as brothers (You are gods, sons of the Most High, all of you), and calls them to account for their injustice, their partiality to the wicked, their overlooking of the weak and fatherless, the afflicted and destitute. In that divine council, God warns them they will all die if they do not practice justice.
There is nothing in here about becoming Jews. And nothing sparing Jews if they practice injustice. And nothing in John's gospel limiting Christ or God or the luminous Spirit to those whose rituals, prayers and doctrines conform to any one way of thinking.
Are there radical religious terrorists? Yes. And they exist within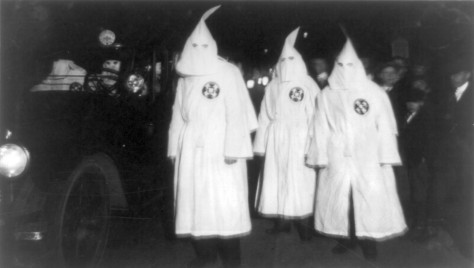 every faith culture in the world. Christians can look at Christian terrorists who fashioned the Third Reich; at the Ku Klux Klan; at the Prairie Baptist Church; at the Lord's Resistance Army in Uganda. Buddhists can look at Buddhist terrorists in Myanmar, and in Sri Lanka. Hindus can look at the Hindu Kush and grisly acts of inhumanity that happen there. And Moslems can look at ISIS and Al Qaeda.
And in every culture, every nation and every faith, there are those who have seen the light that enlightens nations, the word that becomes flesh and is full of grace and truth. It is not where they worship that defines them, but how they walk about this earth, cherishing the light they find in others. We can all look at Larycia Hawkins, and see one of them.
_______________________________________________________________________________________________
Illustrations:
1. Icon of St. John the Theologian.
2. Symbol of St. John's Gospel. Image from Wikiart. org.
3. Larycia Hawkins. Image from Religiondispatches. org
4. The Eagle of John's Gospel. from The Egmond Gospels. 10th c. Manuscript.
5. Twisted Cross, German Christian Movement in the Third Reich. book cover image.
6. Ku Klux Klan, Virgina, 1922, Parade. Wikipedia commons image.
7. Psalm 82, verse 6. Poster.