Who experiences God's presence the most often? It turns out that the General Social Survey (GSS), in 2004, included questions from the Daily Spiritual Experiences Scale. Coupled with the powerful sampling procedure used by the GSS, it allows for basic analysis of the experience of God's presence.
To start with, here's a table of respondents' self-reported frequency of experience God's presence, as it varies by religious tradition. As you can see, there's a lot of variation, with Evangelicals and Black Protestants scoring highest and Jews and the religiously unaffiliated scoring the lowest.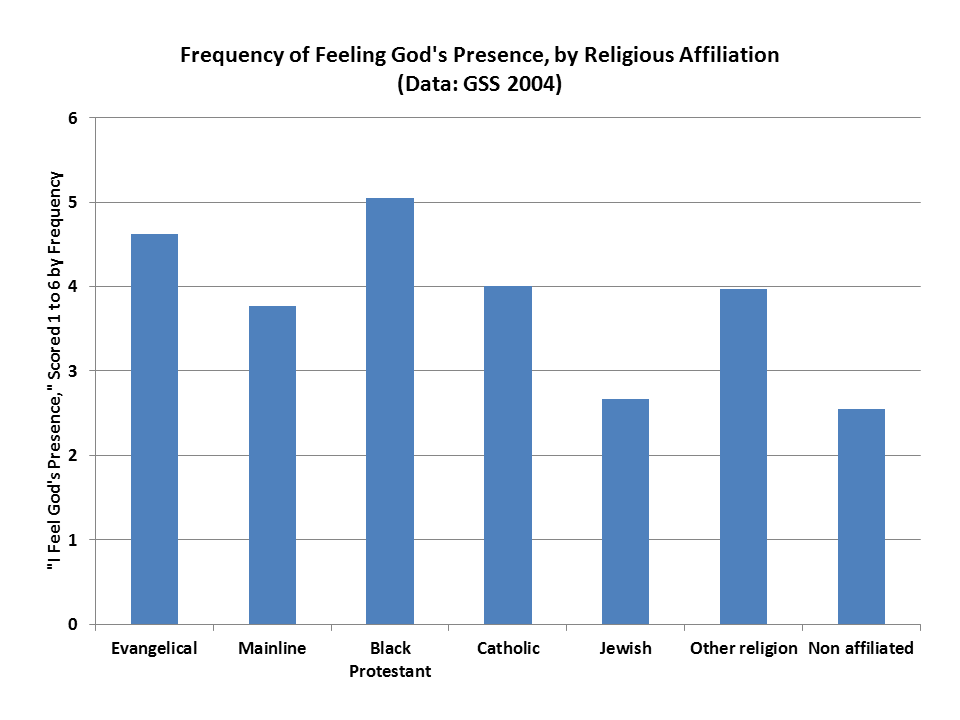 From here, I selected out the Christians (both Protestant and Catholic), and as a group here are their experiences:
Gender seems to matter with everything religious, so I analyzed it as well. Perhaps no surprise, Christian women score higher than Christian men.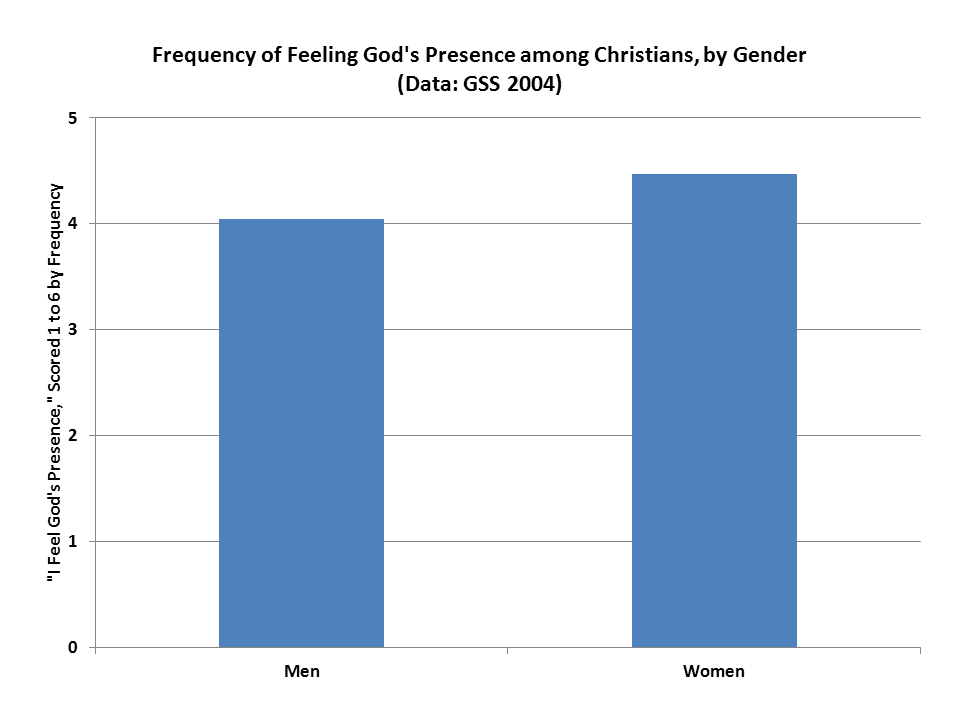 Finally, I examined the experience of God's presence by frequency of church attendance, and it's good news, probably really good news, for churches in that people who attend church the most often also report experiencing God's presence the most often. (Obviously this doesn't tell us if church leads to experience or if people who experience God's presence attend church more often, and so it's far from definitive).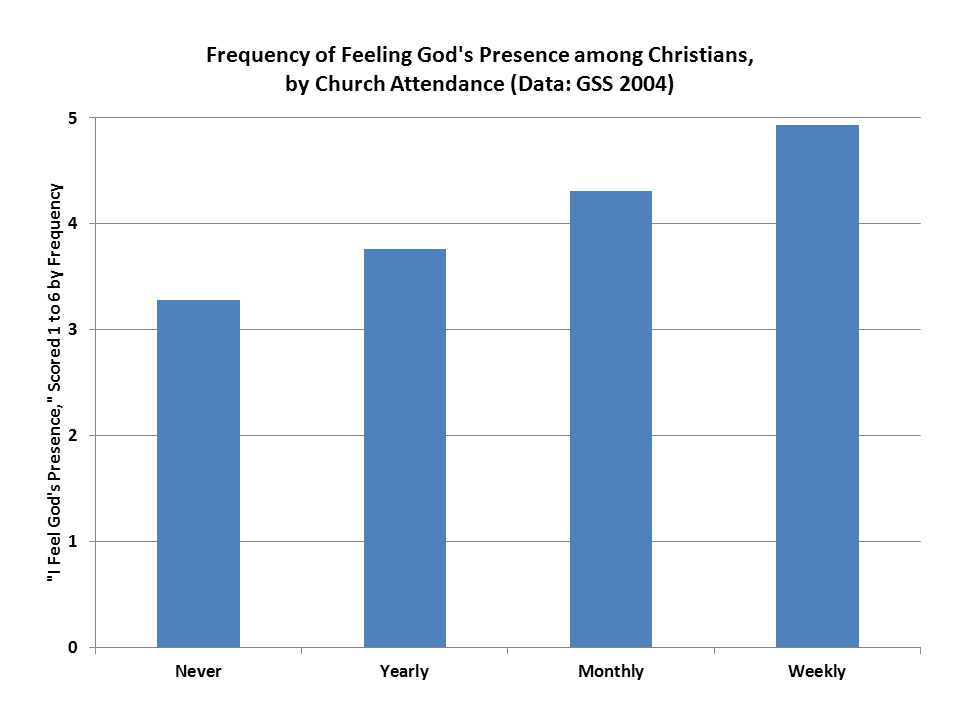 Thoughts?