In the 1990s, a sociology psychologist named Peter Gollwitzer conducted a fabulously useful experiment. He wanted to know under what conditions intentions to do a behavior actually translated into doing behavior.
To find out, he did a simple experiment. His university students were getting ready to leave for home at the end of the fall semester, and he gave them a simple task to do. Write an essay about what they did on Christmas Day and send it to Gollwitzer within 48 hours of Christmas Day. The actual content of the task wasn't relevant, instead Gollwitzer wanted to see how many students who agreed to do it actually did it.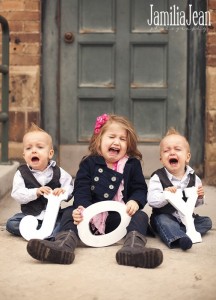 Half of the students were simply asked to do the task and were given not further instruction. Of them, 32% followed through on the plan to write and send the essay.
The other half, however, we asked to do the task and they were asked to decide right then when and where they would write the essay. Of these students, a whopping 71% actually wrote and sent the essay.
Simply taking a moment or two to plan how they were going to follow through on the intention more than doubled their likelihood of doing so.
Gollwitzer calls this planning how to do things "implementation intentions," and they appear to work with all sorts of behaviors. In a 2006 meta-analysis, Gollwitzer and Sheeran found that implementation intentions had a similar effect on behaviors related to health, academic achievements, weight loss, antiracism, altruism, and many others.
So, do we want our plans to be more effective? If so, then in addition to making the intention, we should make implementation intentions as well. For example, my intention is that "I will write this blog post." My corresponding implementation intentions are "I will write this blog post at 9:30, after I finish my academic writing for the morning. I will write it in my home office using Gollwitzer's meta-analysis as a guide. I'll post it immediately afterwards."
Given the dramatic impact of implementation intentions, I wonder why I don't do them with all my plans? Perhaps if it's my intention to do so, I should make implementation intentions about how to make implementation intentions. Something along the lines of, when I make plans, I will correspondingly make implementation intentions by … the who, what, where, and how of doing it. (I'm going to have to think about that one).
Sometimes I wonder if we Christians are unsure of detailed planning because it feels unspiritual. For example, James 4:13 warns against being sure about what will happen in the future, for we don't "even know what will happen tomorrow." For many Christians, a key feature of the faith is following God's direction and doing his will. "Not my will but yours," or some variation of it, has got to be in the top 10 of prayers uttered by Christians.
What does it mean, then, to follow God's leading and still also make detailed, effective plans for the future? I have some ideas, but right now the question is more real to me than my answers to it.
Any thoughts?