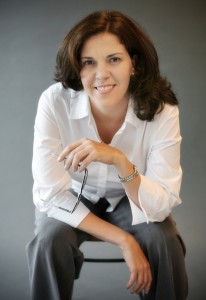 I've received my dream job. I've enthusiastically accepted the calling to use my expertise in sociology to the serve the students and faculty of Princeton Theological Seminary (PTS). I will start my new position as Associate Professor of Congregational Studies on July 1, 2016. See the press release from Princeton Theological Seminary here.
Growing up in a Cuban-American family in a small town in Maryland, I saw how important our church community was to education, family life and welcoming newcomers from other countries. After studying psychology at Yale University, I worked in Costa Rica for three years at the Arias Foundation for Peace and Human Progress. While a graduate student in sociology at Princeton University, I regularly visited the PTS library to deepen my understanding of philosophy and theology.
My research and teaching in the past decade has greatly benefitted from integrating rigorous sociological methods with normative and practical considerations. I've had the wonderful opportunity to conduct research projects in many regions of the United States, as well as in Latin America and Europe. Now as a faculty member in the Department of Practical Theology at Princeton Theological Seminary, I plan to teach courses such as Congregational Studies, Religion and Social Theory, Philosophy of Social Science, and Religion and Resilience. I've always enjoyed mentoring my students in their vocational journeys. I look forward to sharing my own intellectual and spiritual journey with my new students and colleagues. I'm delighted to be part of a world-renowned institution that prepares its students intellectually and spiritually to serve the church, the nation and the world.
During my visit to PTS in February 2016, I talked about how my work aims to integrate social science with philosophy and theology. You see a video recording of my talk here:
http://av.ptsem.edu/detailedplayer.aspx?PK=b08fdb60-d5d4-e511-b265-0050568c0018
My main claim is that the traditional tools of social science need to be brought into conversation with moral philosophy and theology in order to provide a framework for civic, social and church leaders to work together to promote communities of resilience that are attentive to both the social and spiritual realities of the human experience.
I explain why I think sociology cannot do its best work without considering moral, normative and practical questions. I also explain how I think people who work in theology, philosophy or pastoral leadership would do even better work if they understood how to apply some of the tools of sociology.
I'm thrilled to continue my research, teaching and community engagement with the support of colleagues and students from a prestigious institution like PTS.