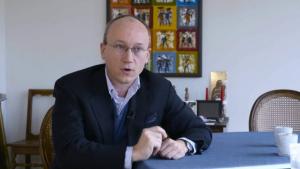 After fifteen years of legalized euthanasia in Belgium, the real life practice and ramifications are now wreaking havoc throughout the nation.
Professor Benoit Beuselinck is an oncologist in Belgium, where he has been researching the effects of legalised euthanasia.
Medical care there is now vastly different than just ten years ago. Beuselinck, of the Catholic University Hospitals of Leuven, states that hospital doctors, to avoid having to administer a lethal injection, will refer elderly or ill patients to a palliative care unit. The assumption is that, since palliative care professionals already deal with end-of-life issues, they are more readily equipped to deal with such a situation."
As it turns out, that's not what's happening at all.  In Belgium and the Netherlands, medical professionals are resigning in considerable numbers because of the astounding lack of regulation surrounding the practice of euthanasia. This withdrawal of medical staff is specifically pronounced in the palliative care field, as nurses and doctors find their roles reduced to that of reluctant executioners. The legalization of euthanasia is actually driving away highly trained staff, leaving palliative care units understaffed. Belgian nurses and social workers whose area of expertise is treating dying patients are quitting their jobs because palliative care units are being turned into "houses of euthanasia" Beuselinck said.
Prof. Beuselinck said palliative care nurses found the demands for euthanasia an "impossible burden" and a "complete contradiction of their initial desire to administer genuine palliative care to terminally ill patients. Some Belgian palliative care units that have opened their doors to patients requesting euthanasia have seen nurses and social workers leaving the unit because they were disappointed that they could no longer offer palliative care to their patients in an appropriate way," he continued.  It was the exact opposite of what they wanted to do.
"They were upset that their function was reduced to preparing patients and their families for lethal injections."
But medical professionals are upset about more than just a change in their job description. Euthanasia laws create a moral dilema.  According to Willems Lemmens, member of the Belgian Bioethics Advisory Committee:
More and more doctors are "testifying to the moral pressure they are experiencing. Since euthanasia is increasingly perceived by the general public as a right over the death of an individual and family members, the practitioners' therapeutic freedom and conscience are actually being put to the test."
The Netherlands is finding similar challenges, as the definition of euthanasia is now more loosely interpreted in order to include dementia patients.  A Dutch euthanasia regular, Berna van Baarsen, explained her reasoning for quitting her profession:
"I do not believe that a written declaration of intent can replace an oral request for incapacitated patients with advanced dementia…In people with a terminal illness like cancer, in whom euthanasia has already been agreed but who suddenly ended up in a coma because of their illness, that's fair.  However, dementia is a very different kind of ailment. That disease is more erratic and patients often live longer. A lot of things can happen during that period. For instance, a patient might say that she would want euthanasia if she no longer recognises her relatives.  This could happen. But at a next visit she can still recognize her partner or her children. What is the right moment to grant euthanasia?"
What van Baarsen's resignation points out is the fact that those who were once willing participants in euthanasia are now opposed to it because in actual practice it is a dangerous and uncontrollable process.
Those of advocating for the sanctity of all human life from the moment of conception until the moment of natural death anticipated that euthanasia and assisted suicide laws would drastically impact the most vulnerable of society.  That impact is now being seen dramatically.
What was maybe not expected was doctors and nurses fleeing their professions because of the consequences of legalised euthanasia.  So the result is that all Belgian and Dutch citizens are now impactedas their system of care crumbles before their eyes.
The lessons learned the hard way in Belgium and the Netherlands highlight the fact that euthanasia laws hurt everyone, regardless of their status.  Here in the U.S. we must continue to be vigilant, especially in the states where so-called 'right to die' advocates are pushing for legalization.  We must let our politicians know that legalized euthanasia can never be safe, and we must continue to pray for the sanctity of all human life.
http://www.patheos.com/blogs/bornagaincatholic/2018/02/surprised-life-10-converts-explain-catholic-teachings-life-led-church/