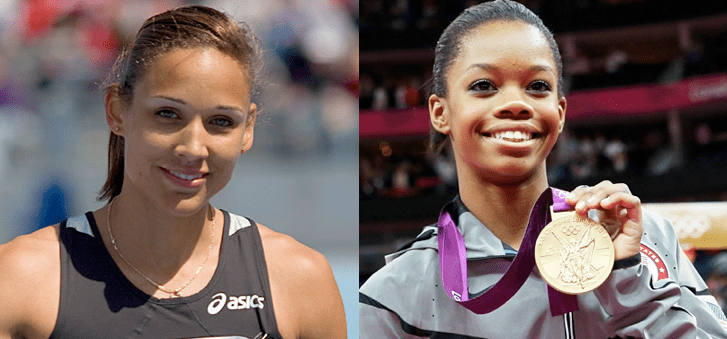 How many of you loved watching the Olympics?
I so enjoyed seeing the gymnasts fly through the air and the runners going at such amazing speed.
But what I didn't like was seeing how those Christian Olympic athletes were treated.
Lolo Jones was criticized for admitting she was a virgin, and Gabby Douglas was criticized for thanking God for her gold medal, and even for her hair!?
Those girls should be looked up to in our culture, not ridiculed.  I want Piper to have strong female role models, and Lolo and Gabby are so much better in the spotlight than the anything-goes type of celebrities.
So, thank you, Lolo and Gabby for sticking up for your beliefs and giving God the glory!
Here's a Bible verse for both of you!
"Rejoice in that day and leap for joy, because great is your reward in heaven." (Luke 6:23)