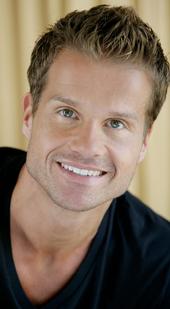 I laughed when someone forwarded me an article titled, "DWTS Pro Louis Van Amstel Is Rooting For Bristol Palin – Say What?"
Apparently, in an interview about Dancing with the Stars All-Stars, Louis gave his opinions on the new season and had some nice things to say about me:
"I'm rooting for Bristol, she's a very down-to-earth woman…"
He also said he felt for me, since I don't have any dance instruction and am competing against amazing athletes with great natural talent. I think WetPaint, was surprised that Louis was so positive about me, since he's openly gay.
However, as I've written before, we don't have to agree about politics or the Bible to get along!  Thanks, Louis, for the kind words and I look forward to seeing how you'll be a part of this new season!  (Your tweet was mysterious!)

Do you want to be a part of my DWTS journey? Then, e-mail me so I can add you to my mailing list.  (My address is BristolsBlog @ gmail.com, without the space! Make sure to use the subject line: DWTS.) I'd love to give you the latest up-to-the-minute reports about the show!