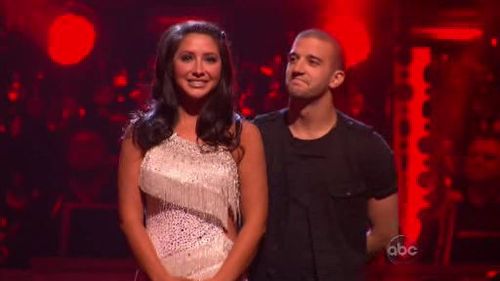 Well, they made us wait long enough, but we made it through!  Thanks you for all the support and voting.  Here's a fun interview Mark and I gave to ABC7 after that elimination night.
Do you want to be a part of my DWTS journey? Then, e-mail me so I can add you to my mailing list.  (My address is BristolsBlog @ gmail.com, without the space! Make sure to use the subject line: DWTS.) I'd love to give you the latest up-to-the-minute reports about the show!


Also, read more on the Faith and Family Channel, follow me on Facebook and this blog on Twitter!