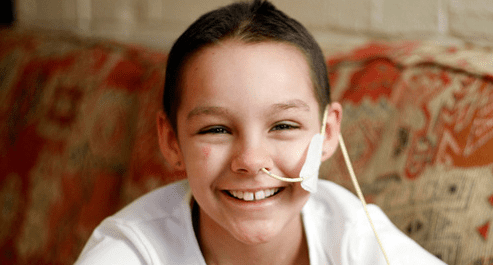 This beautiful twelve year old named Vanessa Riddle is battling stage four cancer and is trying to reach 100,000 Twitter followers by Christmas. My Mom tweeted this out earlier:
Sweet angel Vanessa! We're praying for you – for your health and happiness. (You're going to reach that 'followers' goal, by the way… lots of people are rooting for you and will follow you on Twitter and Facebook, so have fun with it!).
If you'd like to read more about Vanessa's story, click here.
Also, watch Eric Bolling talk to her on "The Five:"
Follow Vanessa on Twitter here, and say a prayer for her while you're at it! You are an inspiration, Vanessa! Keep fighting!
UPDATE: By the time I wrote this, she'd hit her goal! Congratulations, Vanessa! Let's keep following and praying for this lovely girl.
Read more on the Faith and Family Channel, follow me on Facebook and this blog on Twitter!