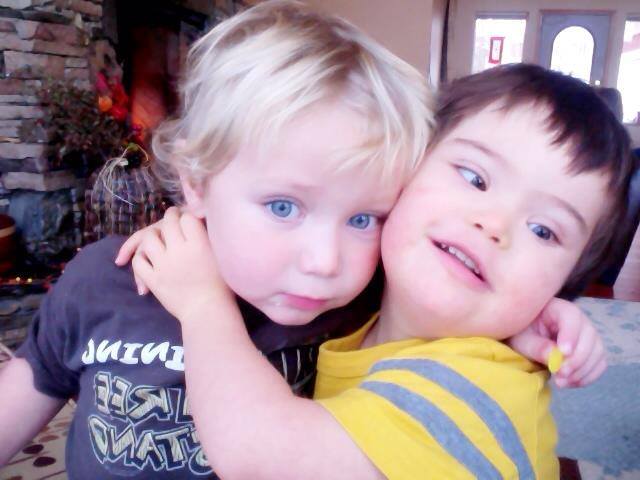 October is for more than pumpkins and trick-or-treating!  This is the month we celebrate people with Down syndrome.  Do you have someone in your family or community who has Down syndrome?  I'd love to hear about their abilities and accomplishments.
So let's have some fun.  I just love seeing photos of all of the great people with Down syndrome, and I'm sure my blog readers would like to be inspired too.
Share your photos with me, by e-mailing them to Bristolsblog @ gmail.com (without the spaces).  I'll pick the best to share with the world, through this blog and through Facebook.  Also, send a paragraph about why this person is special to you!
Or, tweet this blog using #DownSyndromeAwareness and we'll try to retweet your photo!
Read more on the Patheos Faith and Family Channel, fan me on Facebook and follow this blog on Twitter!