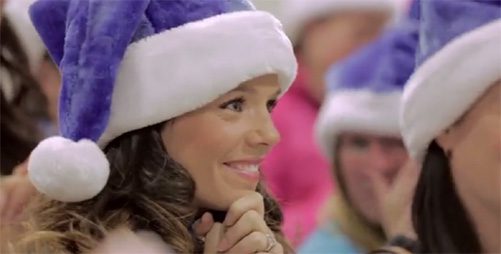 When you tell the Santa at the mall what you want for Christmas, do you really expect him to come through?
Well, these WestJet passengers had a crazy experience after a recent flight… when they got exactly what was on their wish list.  And, in baggage claim, to top it all off.
This is a great example of marketing and heart — all wrapped in a nice Christmas bow.  In her new book, Mom talks about how retailers can celebrate the Christmas spirit well. She'd have to approve of this:
Read more on the Patheos Faith and Family Channel, fan me on Facebook and follow this blog on Twitter!