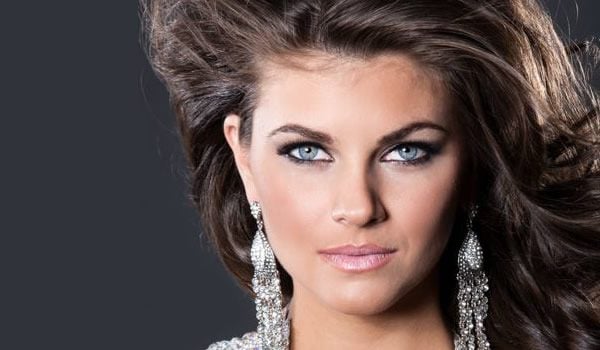 A contestant in the Miss USA pageant — Valerie Gatto, Miss Pennsylvania — was conceived during a brutal rape. Her mother was only nineteen years old when she was raped by knifepoint in Pittsburgh. The rapist had planned on killing her mother, but she was able to escape when he was distracted.
Her mother planned on giving up Valerie for adoption, but decided to go ahead and raise her baby as her own. Here's the story by Joe Ortworth of the Missouri Family Policy Council:
"I knew God put me here for a purpose, and He's the reason my mother and I were saved," Gatto says. "I want to do Him proud and my family proud."

"I could just sit here and say, 'Why did this happen,' and 'Does my father know I exist,'" Valerie continued. "But God put me here to do great things, and I'm not going to let things from the past stop me."

Gatto graduated from the University of Pittsburgh magna cum laude with a degree in Business Administration. She hopes to someday lead a philanthropic organization that will serve underprivileged children in the United States.

"There's not that many role models for young women out there today that are positive and uplifting," Valerie observes. "That's why I got into pageantry."

Gatto says she will be forever inspired by how her mother overcome the horror and indignity of being violated in such a violent way.

"It gives me a deep desire to shed light on the trauma of sexual assault and rape for young women," Gatto explains. "I am very passionate about educating women on how to protect themselves and prevent these types of crime."

"My mom always told me I was her light. The way I look at it, from that moment of conception, I was the light associated with the darkness.
What an amazing, courageous mom.
Read more on the Faith and Family Channel, fan me on Facebook and follow this blog on Twitter!