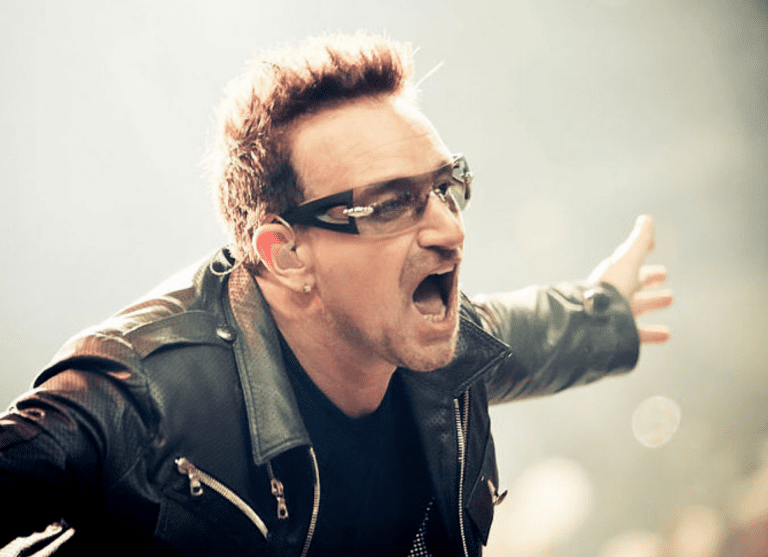 This is so so sad.  I have written before about Bono, who claims he is a Christian and sometimes talks very eloquently about his faith.  But I don't understand why he would come out and urge Ireland to embrace the death-cult of abortion.
The Daily Wire has the story:
The largely pro-life country of Ireland faces an important vote on May 25, where the formerly Catholic country will decide whether or not women have a right to kill their unborn children. The vote hinges on repealing the Eighth Amendment, which protects unborn babies' right to life.

Fighting in the pro-choice corner are, of course, Bono and his merry band of elves from U2: Dave "Edge" Evans, Adam Clayton and Larry Mullen Jr., who all hail from Ireland.

Speaking with The Times, U2 agreed that the Eighth Amendment should be repealed.

"I think we have acknowledged that it's a very emotive issue and I think that we acknowledged that there are strong feelings on both sides in Ireland. I am in favour of repealing, but I do understand why people might have a problem with that. The important thing is to vote," Evans said.
No, the important thing is NOT voting.  There are more important things… like protecting valuable and innocent babies…  like defending the defenseless.  Like not killing other people.  Like standing up for life.
At least there is a silver lining:
According to two polls, the pro-aborts are losing ground. Business Insider notes that 47% of Irish voters say they will vote to repeal; 28% will vote to retain the Eighth Amendment while another 20% are undecided.
I get it that this is a controversial issue…  But I just hate it when Christian people refuse to stand up for the most vulnerable people on the planet.
Hat Tip: The Daily Wire
Image Credit: By Peter Neill (Flickr: u2-1 CC BY License) [CC BY 2.0 (https://creativecommons.org/licenses/by/2.0)], via Wikimedia Commons