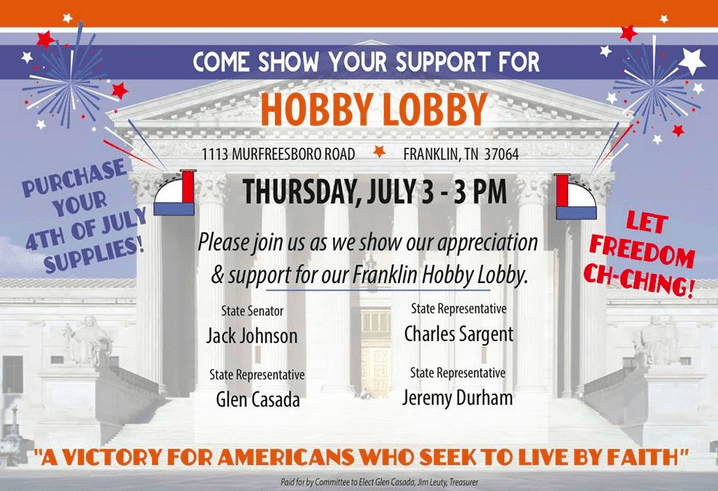 I got this from my Tennessee readers!  Senator Jack Johnson and State Representatives Glen Casada, Charles Sargent, and Jeremy Durham are hosting a "Let Freedom Ch-Ching!" rally at Hobby Lobby!  Love it!
If you want to participate in #HobbyLobbyLove Day TOMORROW, tweet this blog your photos of you in their store, or  tag me on Facebook with them.   Or, please send me your photos via e-mail (BristolsBlog @ gmail.com, without the space!)
(Or, if you're in Tennessee, just crash their party!)  Tell them I sent ya!
Read more on the Faith and Family Channel, fan me on Facebook and follow this blog on Twitter!