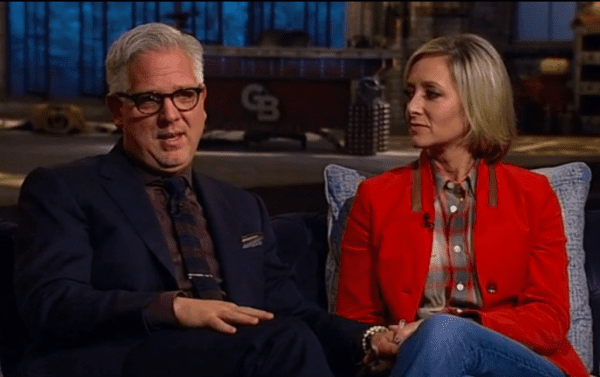 Let's pray for Glenn Beck and his family!
Serious health issues were making Glenn Beck look and feel crazy. He couldn't figure out what was going on in his body, and neither could the doctors. It looked like he was going to have to retire, but then he found a brain treatment center that could help.
Beck said he had trouble seeing and talking, memory problems, and mysterious pain in his hands, feet, arms, and legs. This went on for years! He and his wife Tania kept it a secret from the public and kept seeing doctor after doctor to figure out what was wrong. Meanwhile everything kept getting worse.
Then he started having seizures. The best doctors in the world couldn't figure out why this was happening, but said he had about 5 years until he wouldn't be able to function anymore. How scary!
Finally, the Becks found a brain center in Texas that figured out the problem. Beck had an auto-immune disease and a condition where his body didn't need to sleep that had created all these symptoms.
He had to completely change the way he eats, sleeps, works and lives — but thank goodness, therapy and intense treatments have gotten his health under control. He says, "
My brain is back online in a big way
."
Even though we didn't know about it and couldn't pray when the situation was worst, I'm going to pray for Glenn Beck and his family now.
(How did the liberal media respond to Beck's news? Check it out!)
Read more on the Patheos Faith and Family Channel, fan me on Facebook and follow this blog on Twitter!