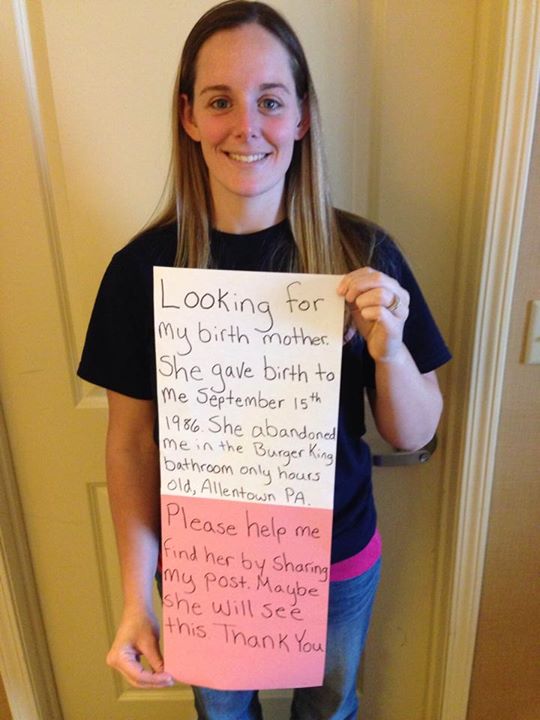 I bet you've seen this story — a girl who was left as a baby in a Burger King just found her birth mom, using Facebook!
Katheryn Deprill was abandoned as a newborn infant in a Burger King in Pennsylvania. She's 27 now, and earlier this year, her search for her birth mother went viral on Facebook. Guess what? She found her!
Lots of people wondered how that reunion would go, but Katheryn says "things are awesome"!
Katheryn, her biological mom Cathy, and her adopted mom Brenda say their new relationship is going really well. Cathy didn't only get her daughter back — she got three grandsons too, and another on the way!
Such a happy ending to her search. I hope it's also the beginning of a beautiful family.
Read more on the Patheos Faith and Family Channel, fan me on Facebook and follow this blog on Twitter!