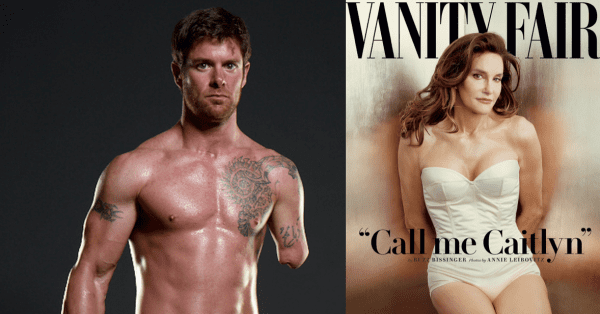 After I posted this, I started getting comments like this:
Awkward. Like thousands of other Internet users, Bristol Palin, the daughter of former Alaska Gov. Sarah Palin, just got duped. There's a popular rumor circulating around the Internet that U.S. Army veteran and double amputee Noah Galloway lost the Courage Award to former Olympian Caitlyn Jenner, but it's just a hoax. Despite being debunked numerous times, Palin failed to do a simple Google search and wrote an ill-informed blog post about the rumor.
Here's the thing. I didn't get "duped." I know that ESPN did not publish who was considered and rejected for the award. But it is certainly obvious that Noah Galloway and Lauren Hill did not receive the award.
Neither did any of the other athletes who deserved the award far more than Caitlyn Jenner.
That's all I'm saying.
The so-called "hoax" was that he was perhaps "runner up." Who cares? I never said he was the runner up.
I'll make it easy on you. Here are the two options:
1. He was either considered and rejected
2. Or — worse — not considered at all.
The only hoax is the media's weird inability to see the truth.
Read more on the Patheos Faith and Family Channel, fan me on Facebook, follow me on Instagram and follow this blog on Twitter!