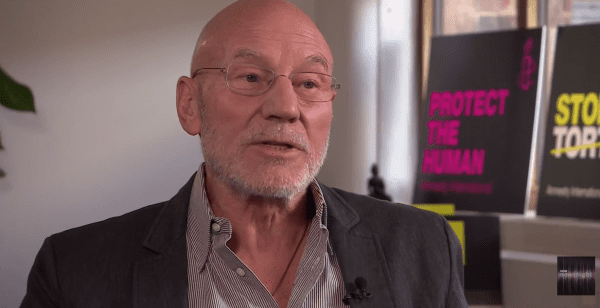 I love this! To have someone as talented and respected as Patrick Stewart speak out in defense of the Christian bakers is a big deal. It takes guts, and I hope Hollywood pays attention:
VETERAN actor and gay rights activist Patrick Stewart has defended a Christian bakery which was found guilty of discrimination for refusing to bake a cake with a pro-gay marriage slogan.
Last month, a judge ruled that Ashers Baking Company in Northern Ireland had discriminated against a gay customer by refusing to make a cake with the words "support gay marriage", along with a picture of Bert and Ernie from Sesame Street.

Gareth Lee commissioned the cake for an event to mark International Day Against Homophobia and Transphobia. The bakery initially accepted the order but called Mr Lee two days later to cancel.

Speaking to the BBC's Newsnight program, Stewart, who starred in the Star Trek TV show, said he supported the rights of the bakery to refuse something which they found personally offensive.

"Finally I found myself on the side of the bakers," he said. "It was not because this was a gay couple they objected, it was not because they were going to be celebrating some kind of marriage, it was the actual words on the cake they objected to, they found them offensive.

"I would support their right to say, 'No, this is personally offensive to my beliefs, I [will] not do it.' But I feel bad for them that it cost them [500] quid."
Watch him talk about it here:
I love how the interviewer was surprised at Patrick's answer. Here's the thing. If you believe in liberty, you should support religious liberty.
After all, it's America's first freedom.
Read more on the Patheos Faith and Family Channel, fan me on Facebook, follow me on Instagram and follow this blog on Twitter!