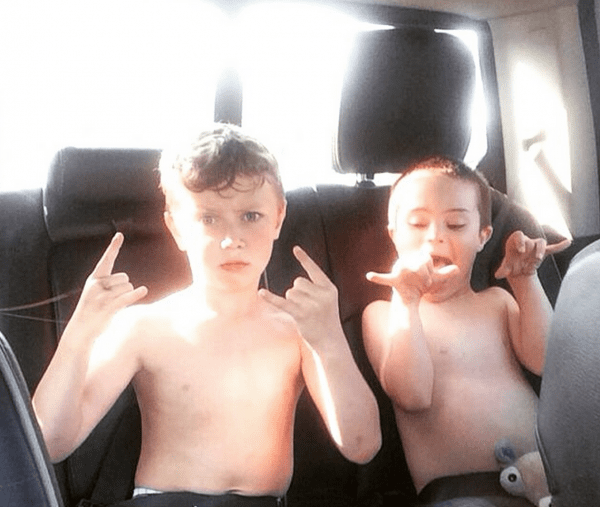 I love this mom! While out to dinner with her family, including her daughter with Down Syndrome, a woman at the table next to them could not stop staring at her daughter.
She writes:
…I realized I have a choice.

I can be the mom who confronts everyone who looks at my daughter(s) the wrong way and give them a piece of my mind, or I can be the mom so caught up in the presence of our family and friends that I don't even notice those staring eyes.
Our reaction to others actions are much more important than whatever it is people are doing. Many of you — for whatever reason — have had to face similar scrutiny.
We have had lots of people staring at my family my whole life. I am so thankful that instead of letting their stares distract us, we have carried on and focused on the joys of just being together! (Mostly!) This mom's post is a great reminder.
Read more on the Patheos Faith and Family Channel, fan me on Facebook, follow me on Instagram and follow this blog on Twitter!