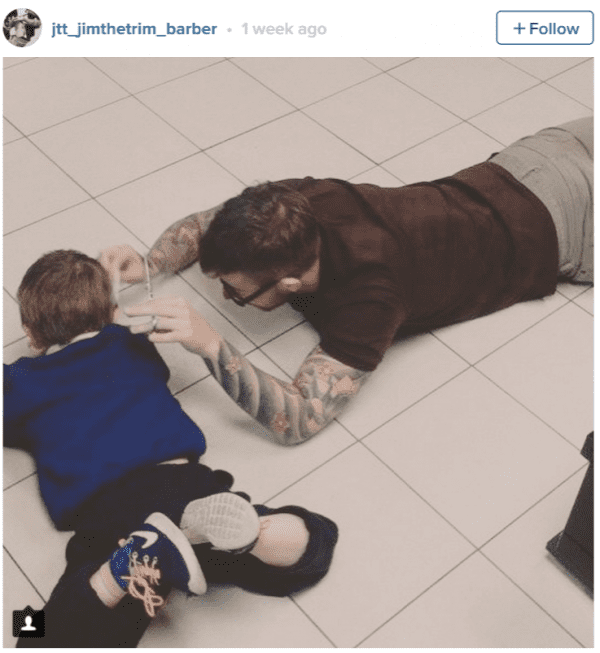 Recently diagnosed with Autism, Mason wouldn't let his barber touch him on certain parts of his head. After months of trial and error, James decided to get on this little boy's level….literally.
James, the young barber from Wales, had been working with Mason over the course of many months to give this little boy a trauma-free-trim. In an attempt to cut the hair around his ears, James got on the floor with Mason and patiently trimmed.
Distracted by his smartphone, Mason was able to receive his first complete haircut.
His creativity and patience is so inspiring.
James–you are my hero today. And in amazing humility, he even made sure Mason received congratulations for his accomplishment as well:
Mason is the superstar for [taking] such a great step [by] having his first proper haircut.
This is the type of story I love to see go viral on social media.
As a sister to a little boy with special needs, I just want to say thank you to James for treating Mason with such kindness. You have no idea how these little acts of patient love touch the family!
Read more on the Patheos Faith and Family Channel, fan me on Facebook, follow me on Instagram and follow this blog on Twitter!
Photo Credit: @jtt_jimthetrim_barber via Instagram