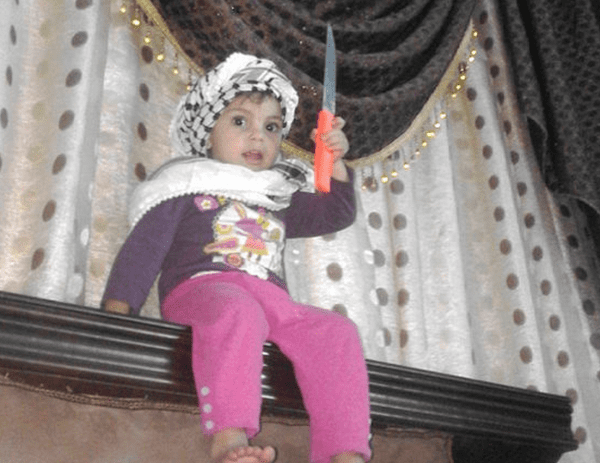 I haven't been this disgusted in quite a while. Continuing their love of shock and awe propaganda, ISIS posted pictures of children holding knives to celebrate killing Jews.
ISIS is teaching these children to hate before they can even speak. They normalize death. Make slaughter acceptable. This is the world my children will grow up in…
According to Truth Revolt's Trey Sanchez, the awful pictures were posted to social media with the captions and hashtags:
"Teach your children to love Palestine and take up knives. Oh people of Palestine. The next generation will be the generation of stabbings and slaughter."

#SlaughterTheJews

"my little girl rebelling and rising up."
To see children raised in such hatred, honestly, makes my stomach churn. The little girl in those photos should be running and playing outside, NOT learning to hate Jews.
Read more on the Patheos Faith and Family Channel, fan me on Facebook, follow me on Instagram and follow this blog on Twitter!
Photo credit: Twitter via Truth Revolt