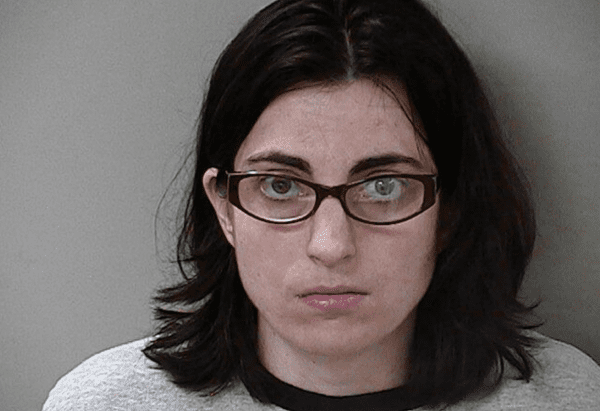 I saw this in the news, which makes me so sad and even sick to my stomach:
A Tennessee woman was arrested Dec. 9 for allegedly using a coat hanger to try to end her 24-week pregnancy, the Daily News Journal reports. Anna Yocca, 31, of Murfreesboro was charged with attempted first-degree murder in the incident, which happened in September. The baby boy was saved, according to the Murfreesboro Post; it's unclear how immediately he was delivered, but he weighed just 1.5 pounds at birth and faces a lifetime of medical problems. The use of the hanger damaged his eyes, lungs, and heart, per the Post.
I ache for that baby boy, and know God will put him with a loving family.
This self centered mom was jailed for attempted first degree murder. So here's my question:
What's the difference between this type of (attempted) abortion, and the type of abortion under a doctors supervision?
The safety of the mother?
How selfish can you be? Honestly, as you're trying to kill the living, moving, fully growing baby inside of you – you start to bleed and worry about YOUR safety?! That's quite the difference between THIS MOM who was diagnosed with the most serious form of skin cancer while pregnant, and risked HER life to save her baby. She died for her baby!!!!!!
That's a hero.
As I sit here… 10 days away from my due date, I think of all the reasons why women get abortions. Or all the reasons why I have heard women try to justify theirs:
"I don't want stretch marks"
"I don't want to get fat"
"I'm just not ready"
"The baby's dad would be a jackass"
"I need to focus on myself"
"I don't have a good enough job"
"I'm not with the baby daddy"
"My parents would be pissed"
"I don't have the money for one"
"My house isn't big enough for another kid"
"I don't have the time for a baby right now"
All of these reasons — and any I've ever heard — stem from selfishness.
Abortion doesn't solve any of your problems.
It's something temporary, but I promise you – you'll think about that baby – for the rest of your life.
I have friends that do.
YOU can do it. You can get through nine months of a pregnancy, I promise. And if you don't want to keep the baby, there are millions of families (straight or gay, who even cares) who would love your child, and take care of them like their own.
I promise, there is so many pro-life centers, support groups, assistant programs etc. that are out there for you.
God got me through an unplanned pregnancy at 17 – under the scrutiny of the entire nation. Now, I have another "less than ideal" pregnancy where I'm under the microscope of every liberal asshole you can think of; I work full time; I have a 100 + mile commute everyday; I'm already a single mom; I haven't heard from the baby's dad. But I know I can do it and I promise you – you can get through it too!
God is so good, and I trust his plan for our future – over and "convenience" or any selfish factor that comes our way.
You will never regret choosing life for your baby.
Buy my Mom's new devotional, Sweet Freedom, in bookstores everywhere!
Read more on the Patheos Faith and Family Channel, fan me on Facebook, follow me on Instagram and follow this blog on Twitter!