Unless you've been totally off social media for the past week or so, you've probably seen how actress and Fox News personality Stacey Dash caused Twitter to explode when she said that #BlackHistoryMonth and BET shouldn't exist.  She said:
"Either we want to have segregation or integration, and if we don't want segregation, then we have to get rid of channels like BET and the BET Awards and the Image Awards, where you're only awarded if you're black," she continued. "If it were the other way around, we'd be up in arms. It's a double standard. There shouldn't be a black history month. We're Americans, period." 
Well, she definitely started a conversation… and has agreement in unexpected places:
1.  Listen to what famous rapper Waka Flocka said:
He said:
"But honestly, I always felt like that. Like why the f**k we got BET? BET is for black people and MTV is for white people? Think about it. Why the f**k we got Black History Month only in February? How can the people that took our history, give us our history for one month? Just think about it."
I have to admit, I don't know who "Waka Flocka" is, or what he sings, but I agree with him on this! 
2.  Listen to what rapper, writer, actor, director Ice Cube said about the #OscarSoWhite controversy: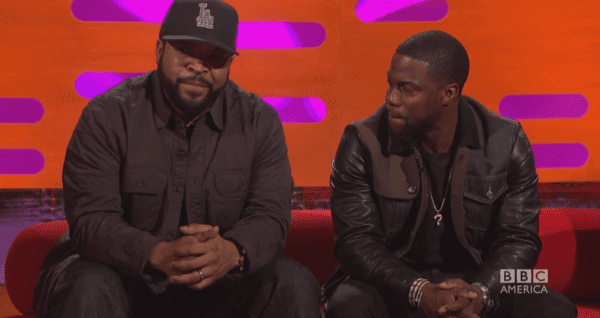 "We don't do movies for the industry. We do movies for the fans, for the people," Ice Cube said Friday. "To cry about not winning an award is like crying because you don't have enough icing on your cake!"
Though he didn't mention Stacey by name, isn't it interesting how he echoed her sentiments exactly?
We shouldn't segregate ourselves or limit Black History Month to one month a year. I wish things were really colorblind… I don't know what we can do as a society to come together as one.
Ss far as what I have seen about the #OscarSoWhiteControversy, it seems  Jada Smith started it because her husband wasn't getting nominated.
I don't know how other people think about it, but I hope my son sees early on – that not everyone gets a trophy.
Buy my Mom's new devotional, Sweet Freedom, in bookstores everywhere!
Read more on the Patheos Faith and Family Channel, fan me on Facebook, follow me on Instagram and follow this blog on Twitter!