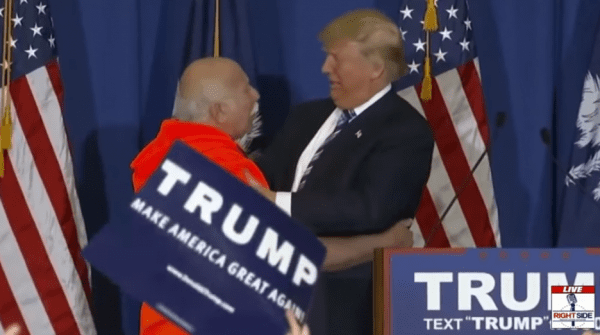 This was a powerful moment!
Donald Trump was at a rally. Some jerks tried to interrupt his speech, flipping him off, etc.
But two guys in the crowd took action and escorted the troublemakers out of the room.
To show his appreciation, Donald asked the two men who intervened up to the stage to let them speak.
THEY WERE AMAZING.
Both perfectly encapsulate how sick and tired Americans are of politics-as-usual.
"Do NOT let them intimidate you," said the first guy. (Watch the video above to see both of their speeches.)
These men are the kind of people I stand with in supporting Trump.
No big names, no hidden agendas, my kind of people.
I'm so happy to support Donald Trump.
Click CONTINUE to watch this powerful scene: