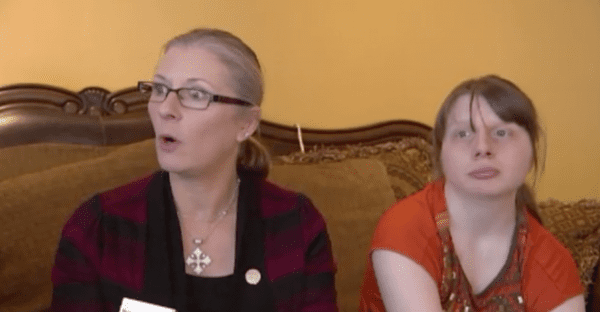 Running daily errands with a child with special needs adds additional challenges. 
A North Carolina mom was floored when a Chick-fil-A employee communicated in sign language with her 20-year-old daughter — allowing her to order her own food for the first time.
In an interview with WTVD-TV, Terri Buelman explained that her daughter usually feels uncomfortable but, "really enjoyed doing that, and she is looking forward to going back."
Through the Love What Matters Facebook Page, Buelman thanked the Chick-fil-A employee for the treasured moment she gave to her daughter:

Click here to see it on Facebook.
Taylor, thank you for going the extra mile to bless this family in an extraordinary way. More businesses should value accommodating their clientele with special needs. When life can already be so difficult, these small victories are what really matters.
Watch the video below:
H/T: The Blaze
If you love this nation, like America the Beautiful on Facebook: