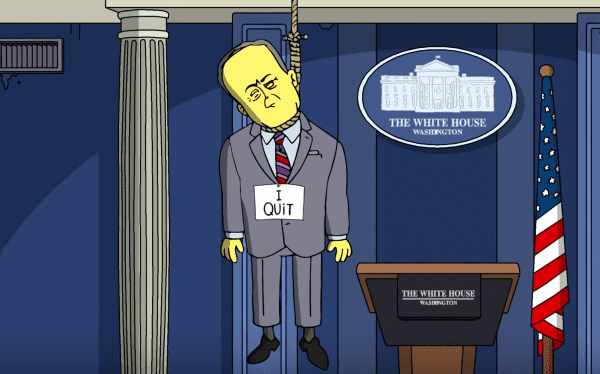 Do you know what's not really very funny at all? Suicide. In fact, Lady Gaga and Dan savage talk all the time about how gay and lesbian youth commit suicide at an alarmingly high rate… and that bullying must stop.
I agree. I hate suicide. I hate bullying.
But I also hate the weird double standards liberals always have. For example, The Simpsons is advertising their upcoming episode in which Sean Spicer kills himself.
Really? I'll sit back and wait for liberals to speak out against this….