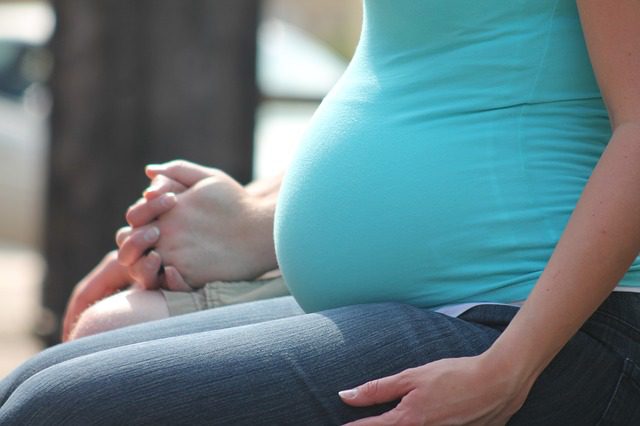 Manda and Richard Grover tried for years to have a baby. Then — surprise! — they found out they were having two! When they went to the doctor, however, scans indicated one of the twins had Down's syndrome. Imagine being pregnant with twins and finding out this news. That must be so scary!
They were shocked at the advice they got from doctors.
Repeatedly, they asked these parents if they wanted to abort the twin that had Down syndrome. Can you imagine?
The Daily Mail has the story:
A mother of twins has revealed she was repeatedly asked by doctors whether she wanted to abort her son with Down's syndrome.

Manda and Richard Grover from Horsham, West Sussex, longed for a baby for years and were delighted when they found out they were having two.

But after a scan revealed there was a high probability that one of the twins, their son, would have Down's syndrome, the couple were given the option to abort – and felt they had to repeatedly defend their decision to keep both their children.

Manda, 44, said: 'I had waited so long for my babies. The thought that I would be getting rid of one, or even risk losing both was just not an option.'

Their children, Jack and Jessica, are now two and both are 'just as perfect as each other', she said. She added: 'It's hard to believe that if I'd taken the advice of many people along the line, my beautiful boy would not be here today.'
I hate it that doctors approach women during their distress and suggest abortion. Can you even imagine that conversation later in life? Explaining to the surviving twin that you just didn't want to deal with the complications of her brother, so you aborted him?
Disgusting. Our family has been BLESSED by Down syndrome, and I'm so thankful that Manda and Richard made the right decision — in this case, it was NOT listening to their doctors. Here are her cuties today!
Two years ago today our 'frozen chosen' embryos were put in me#IVF #IVFsucess #IVFsuccess #twinpregnancy #twinlife #downsyndrome pic.twitter.com/fiTWz8n88z

— Manda Grover (@MandaGrover) February 23, 2017
Hat Tip: Daily Mail
Image Credit: Max Pixel