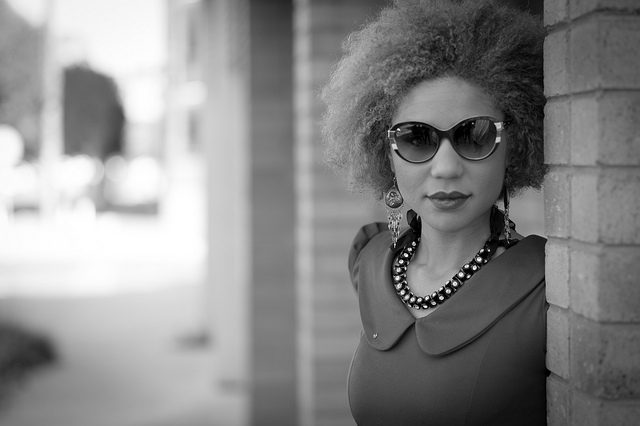 Singer Joy Villa has guts. She always uses her fashion to make a bold political statement even at the left-leaning music industry's big awards shows.  You might remember last year she wore a gorgeous dress that celebrated Donald Trump (and people freaked out, naturally).
This year, she may have even outdid that amazing dress.  Sunday night at the 60th annual Grammy Awards, she wore a dress that stunned everyone…  and I'm sure it absolutely infuriated the liberals in attendance.  And there were many liberals there.  In fact, the whole show seemed like it was designed to embarrass President Trump.  Hillary Clinton showed up.  She — along with Cher, Snoop Dogg, Cardi B, John Legend and DJ Khaled —  read excerpts from Michael Wolff's book of lies against the Trump White House.  But there was one point of conservative light amongst all the liberal political activism.
Singer Joy Villa's dress celebrated life!  According to the Daily Mail:
Villa turned up on the red carpet on Sunday evening in a customized white gown, originally by Pronovias. On the full skirt, she hand-painted the image of a fetus radiating colors of the rainbow.
She accessorized with a tiara — she likes to go by Princess Joy Villa — and a small white bag that spelled out her message, in case anyone missed it.

'Choose Life,' she painted on the bag in all caps, adding a red heart with yellow squiggle lines.

'I'm a pro-life woman. This year I chose to make a statement on the red carpet like I always do,' she told Fox News. 'I'm all about life."
That is awesome!  It takes guts to show up at an event like that and get stared down by all the liberals.  People were calling it an "anti-abortion" dress, but really it just celebrates life…  in a beautiful way!
Check out this year's dress — and last year's dress — in this cool slide show:
Embed from Getty Images
Image Credit: Ref54 on Flickr