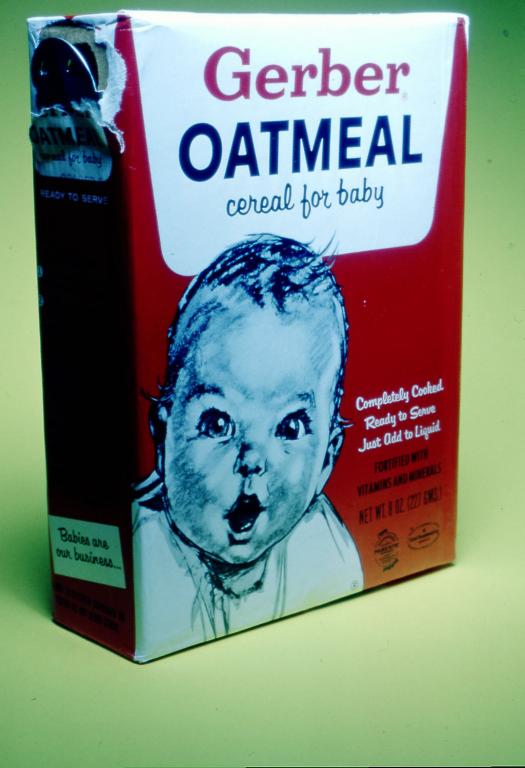 Drumroll, please…  The new Gerber baby is 18-month-old Lucas Warren from Dalton, Georgia.  And he just might be the cutest one ever.  For the eighth time in a row, the iconic baby food brand conducted a Photo Search contest to select the new face of their product.  Lucas is the first child with Down syndrome to win the Gerber baby title ever.  (And it's been going on for more than 90 years!)  ABC 7 has the details:
"Lucas' winning smile and joyful expression won our hearts this year, and we are all thrilled to name him our 2018 Spokesbaby," Bill Partyka, president and CEO of Gerber, said in a statement. "Every year, we choose the baby who best exemplifies Gerber's longstanding heritage of recognizing that every baby is a Gerber baby, and this year, Lucas is the perfect fit."

His mother, Courtney Warren submitted a photo of Lucas sporting a polka-dot bow tie and his winning smile on Instagram during the 2017 photo search. Lucas was chosen from more than 140,000 contestants.
What a cute kid.
Meet Lucas, the new Gerber baby! He's the first child with Down syndrome to be given the title since the contest began more than 90 years ago https://t.co/VnZdrxEwnC pic.twitter.com/rOcDRvLNpF

— ABC7 Eyewitness News (@ABC7) February 7, 2018
I've spoken a great deal about Down syndrome…  not because I'm sort of activist, but because I love my brother.  I would never in a million years have guessed how much he has blessed our lives, and I am saddened when I hear that many pregnant mothers who realize they are carrying a child with Down syndrome resort to abortion.
That's why I am so thrilled with the Gerber corporation, for selecting a baby whose infectious smile isn't affected one bit by his condition.  Showing the beauty of these children is a wonderful thing.
Recently, I wrote about how beauty contestant Mikayla Holmgren was the first woman with Down syndrome to compete in a state Miss USA pageant.  She didn't win the crown, but she did win the Spirit Award.
When Denise Wallace Heitkamp, executive state director, awarded Mikayla with the Spirit Award, she lauded the contestant.  "You make people smile every time you talk, cheer, smile, and dance. You exude the spirit of Miss USA by always being true to yourself and putting others first. You have selflessness, humility, and the ability to overcome obstacles with a smile on your face and excitement in your heart."
Exactly.  How wonderful that more and more people with Down syndrome are being seen, being noticed, and being honored.
Watch the video about Lucas!
Meet Lucas, the smily 18-month-old from Dalton, Georgia. He is the 2018 Gerber baby and the first ever official Gerber baby with Down syndrome. pic.twitter.com/Dc1m3FUZ8w

— CBS News (@CBSNews) February 7, 2018
Image Credit: By Nate Steiner (Flickr: oatmeal) [CC BY 2.0 (http://creativecommons.org/licenses/by/2.0)], via Wikimedia Commons
Hat Tip: ABC 7