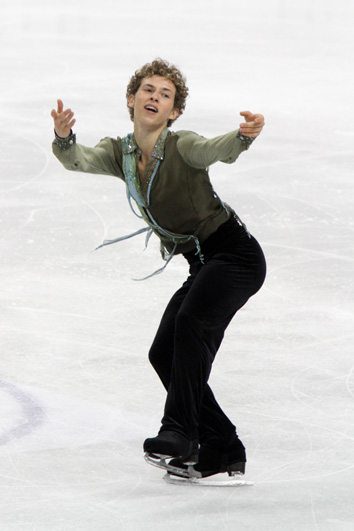 The cool thing for athletes to do now, apparently, is to snub any invitations to the White House in order to take a stand against the Donald Trump administration.  Steph Curry notably did this, as well as others.  The most recent snub comes from an Olympic figure skater named Adam Rippon.  Rippon is one of the first openly gay figure skaters to qualify for the Winter Olympics.
Vice President Mike Pence invited him to meet, but the figure skater was not interested.  He put out a statement saying just that.  According to Independent Journal Review:
"To stand by some of the things that Donald Trump has said and for Mike Pence to say he's a devout Christian man is completely contradictory," he said. "If he's OK with what's being said about people and Americans and foreigners and about different countries that are being called 's**tholes,' I think he should really go to church."
Well, the Vice President had something to say about that.  Instead of shrinking back from the athlete's rebuke, he put out his own statement.
"Headed to the Olympics to cheer on #TeamUSA. One reporter trying to distort 18 yr old nonstory to sow seeds of division. We won't let that happen! #FAKENEWS. Our athletes are the best in the world and we are for ALL of them! #TEAMUSA"
Then, he sent a message to the figure skater himself:
.@Adaripp I want you to know we are FOR YOU. Don't let fake news distract you. I am proud of you and ALL OF OUR GREAT athletes and my only hope for you and all of #TeamUSA is to bring home the gold. Go get 'em!
This is a great effort on behalf of the Vice President to reach out with kindness.  In today's crazy political climate, it's nice to be kind — even if we have different political views.
I hope one day Adam and the Vice President have a chance to sit down together.  In the meantime, I hope Adam — and all of Team USA — do a great job representing our nation well!
Image Credit: Wikimedia
Hat Tip: Independent Journal Review