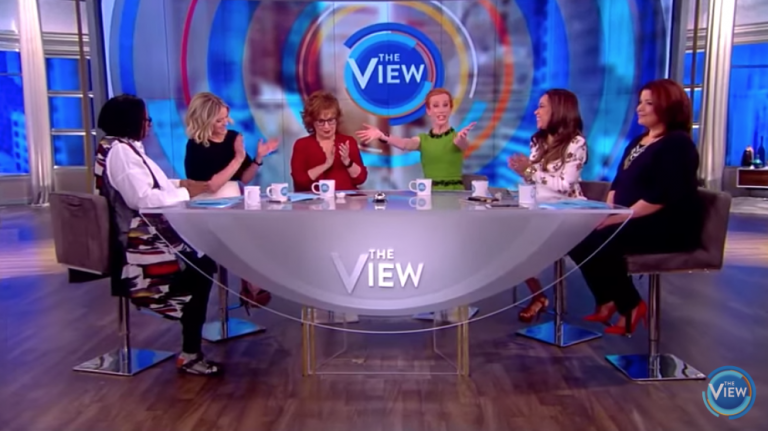 You may remember that comedian Kathy Griffin posed with what looked like a decapitated head of our President Donald Trump and was absolutely shocked that people didn't think it was as funny as she did. In fact, people thought the bloody photo was disgusting.  She was roundly criticized for being beyond the pale of polite society — and was even visited by the Secret Service to make sure she wasn't actually threatening the President.  Heck, even Chelsea Clinton thought it was horrible.
She defended herself, according to New York Magazine writer, Yashar Ali who spoke to her:
Now, she's taking back her apology. On "The View", she said, "By the way, I'm taking the apology back."  Then, she added, "F-ck him."  She also said, "This president is different and I have been through the mill and so now I'm back on the road."
Watch her retraction here:
The travails of this very low-level celebrity outcast are really not that interesting to most people.  However, I point out her recent statements, because no one really thought she was apologizing in the first place.
Now, you have proof.
Image Credit: Screen Cap
Hat Tip: Huffington Post