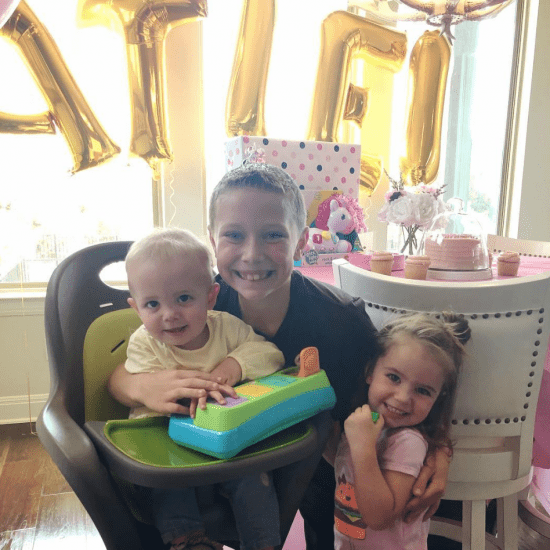 When I read that, I realized people are deeply affected by other people's decisions, and somehow, in God's amazing providence, I played a role in saving a baby's life.
Though I'm not an emotional person, I cried as I read her note and vowed to be more open about my experiences.
Here's a photo of Tripp on his most recent birthday. Back when I got pregnant, I'm not sure if I was even capable of imaging what life would be like for him. I never would've thought he would be such a good big brother! Here's a photo of him celebrating his little sister's first birthday. I love Tripp, Sailor Grace, and Atlee Bay so much I can barely stand it! Seeing him with his sisters is one of the greatest joys of my life.
I can't imagine a world without Tripp in it. I'm blessed beyond words for his presence in my life.