The following are the top ten best books I've read since this time last year. The list is in alphabetical order by the author's last name because agonizing over a precise order would take all the fun out of remembering these books:
1. Michelle Alexander, The New Jim Crow: Mass Incarceration in the Age of Colorblindness: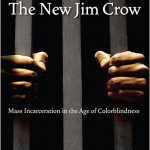 Each year, the Unitarian Universalist Association selects a "Common Read" for all UUs to study, discuss, and act upon. The 2012-2013 selection was Alexander's powerful call to reform our Prison-Industrial Complex:
legal scholar Alexander argues vigorously and persuasively that [w]e have not ended racial caste in America; we have merely redesigned it. Jim Crow and legal racial segregation has been replaced by mass incarceration as a system of social control (More African Americans are under correctional control today… than were enslaved in 1850). Alexander reviews American racial history from the colonies to the Clinton administration, delineating its transformation into the war on drugs.
(I have posted previously about Alexander's book.)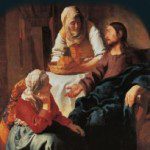 2. John D. Caputo, The Insistence of God: A Theology of Perhaps:
John Caputo is one of my favorite philosophers of religion. His writing is delightfully playful and creative as well as deeply profound and insightful:
The Insistence of God presents the provocative idea that God does not exist, God insists, while God's existence is a human responsibility, which may or may not happen. For John D. Caputo, God's existence is haunted by "perhaps," which does not signify indecisiveness but an openness to risk, to the unforeseeable. Perhaps constitutes a theology of what is to come and what we cannot see coming. Responding to current critics of continental philosophy, Caputo explores the materiality of perhaps and the promise of the world. He shows how perhaps can become a new theology of the gaps God opens.
(I have posted previously about Caputo's book.)
3. Gillian Flynn, Gone Girl: A Novel: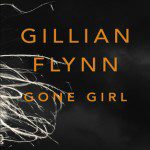 I finally caught up with one of last year's "it" books that is set to be released as a major motion picture next year from director David Fincher.
On the day of their fifth wedding anniversary, Nick's wife Amy disappears. There are signs of struggle in the house and Nick quickly becomes the prime suspect. It doesn't help that Nick hasn't been completely honest with the police and, as Amy's case drags out for weeks, more and more vilifying evidence appears against him. Nick, however, maintains his innocence. Told from alternating points of view between Nick and Amy, Gillian Flynn creates an untrustworthy world that changes chapter-to-chapter….  As revelation after revelation unfolds, it becomes clear that the truth does not exist in the middle of Nick and Amy's points of view; in fact, the truth is far more dark, more twisted, and more creepy….
4. Seth Godin, Whatcha Gonna Do with That Duck? And Other Provocations, 2006-2012: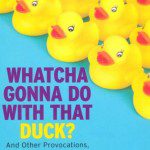 I have been a fan of Godin's blog for many years, and I love this latest collection. I find his writing incredibly helpful motivation for overcoming the fear and lethargy that can come from our "lizard brain." He challenges me take that next step and "ship" my ideas and writing out into the world:
Since he started blogging in the early 1990s, he has written more than two million words and shaped the way we think about marketing, leadership, careers, inno­vation, creativity, and more. Much of his writing is inspirational and some is incendiary. Collected here are six years of his best, most entertaining, and most poignant blog posts, plus a few bonus ebooks. From thoughts on how to treat your customers to telling stories and spreading ideas, Godin pushes us to think smarter, dream bigger, write better, and speak more honestly.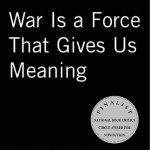 5. Chris Hedges, War Is a Force that Gives Us Meaning:
This moving book examines the continuing appeal of war to the human psyche. Veteran New York Times correspondent Hedges argues that, to many people, war provides a purpose for living; it seems to allow the individual to rise above regular life and perhaps participate in a noble cause. Having identified this myth, Hedges then explodes it by showing the brutality of modern war, using examples taken from his own experiences as a war correspondent in Latin America, the Middle East, and the Balkans. These examples highlight the devastating effects of war on life, community, and culture and its corruption of business and government. Hedges is not a pacifist, acknowledging that people need to battle evil, but he thoughtfully cautions us against accepting the accompanying myths of war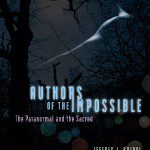 6. Jeffrey J. Kripal, Authors of the Impossible: The Paranormal and the Sacred:
You are missing out if you dismiss Kripal too quickly. He's the J. Newton Rayzor Chair in Philosophy and Religious Thought at Rice University and this book — as well as his others books — are published by the renown University of Chicago Press:
Kripal's erudite writing, interspersed with snippets of humour, moves along at an enthusiastic pace; it is evident that he finds this area of study exciting, both personally and academically. Rather than dismissing the paranormal as pseudo-science or belonging only to the rat-bag fringe, Kripal suggests instead that a more gainful approach is to investigate how the paranormal might bridge the sacred and the scientific. . . . This is an intriguing and daring book.
(I have posted previously about Kripal's earlier related book.)
7. David Pogue, OS X Mountain Lion: The Missing Manual: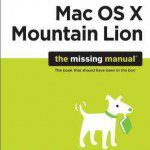 I made the switch from PC to Mac a few years ago, and haven't look back. And although I do find the Mac interface to be intuitive, I learned many new tricks about using my Macbook more efficiency and effectively from this book:
David Pogue, Yale '85, is the weekly personal-technology columnist for the New York Times and an Emmy award-winning tech correspondent for CBS News. His funny tech videos appear weekly on CNBC. And with 3 million books in print, he is also one of the world's bestselling how- to authors. In 1999, he launched his own series of amusing, practical, and user-friendly computer books called Missing Manuals, which now includes 100 titles.
(Note: at this point I would recommend pre-ordering next month's release of OS X Mavericks: The Missing Manual.)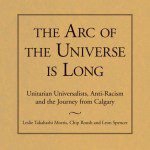 8. Leslie Takahashi Morris, et al, The Arc of the Universe Is Long: Unitarian Universalists, Anti-Racism, and the Journey from Calgary:
The recent history of the UUA journey toward becoming an anti-racist, anti-oppressive, multicultural movement. The Arc of the Universe is Long covers the fourteen years that begin with the passage of the racial and cultural diversity resolution at Calgary, in Canada, in 1992 and traces developments through General Assembly 2006. Using interviews and written records, the authors bring to life the voices and stories that represent many perspectives, all addressing issues of race and ethnicity in our congregations and our association.
Although this book is excellent, if you want a more accessible entry point than this 400-page tome, I recommend the powerful book Soul Work: Anti-Racist Theologies in Dialogue.
9. Abigail Tarttelin, Golden Boy: A Novel: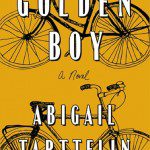 The Walker family is good at keeping secrets from the world. They are even better at keeping them from each other. Max Walker is a golden boy. Attractive, intelligent, and athletic, he's the perfect son, the perfect friend, and the perfect crush for the girls in his school. He's even really nice to his little brother. Karen, Max's mother, is a highly successful criminal lawyer, determined to maintain the façade of effortless excellence she has constructed through the years. Now that the boys are getting older, now that she won't have as much control, she worries that the façade might soon begin to crumble. Adding to the tension, her husband, Steve, has chosen this moment to stand for election to Parliament. The spotlight of the media is about to encircle their lives. The Walkers are hiding something, you see. Max is special. Max is different. Max is intersex. When an enigmatic childhood friend named Hunter steps out of his past and abuses his trust in the worst possible way, Max is forced to consider the nature of his well-kept secret….
10. Adam Winkler, Gunfight: The Battle over the Right to Bear Arms in America: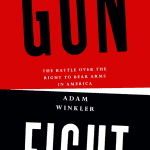 Using the landmark 2008 case District of Columbia v. Heller — which invalidated a law banning handguns in the nation's capital—as a springboard, Winkler brilliantly weaves together the dramatic stories of gun-rights advocates and gun-control lobbyists, providing often unexpected insights into the venomous debate that now cleaves our nation.
As we near the anniversary of the Sandy Hook Elementary School shooting, this book is more relevant than ever.
Previous Lists
The Rev. Dr. Carl Gregg is a trained spiritual director, a D.Min. graduate of San Francisco Theological Seminary, and the minister of the Unitarian Universalist Congregation of Frederick, Maryland. Follow him on Facebook (facebook.com/carlgregg) and Twitter (@carlgregg). 
Learn more about Unitarian Universalism:
http://www.uua.org/beliefs/principles