This list is not my favorite new releases of the year; instead, it is the best of the content I watched since this time last year. It also does not include films that I saw in the theater. In addition, this list is in alphabetical order because agonizing over a precise order would take out all the fun:
1. Aziz Ansari: Buried Alive: My wife Magin and I both enjoy stand-up comedy, and Aziz has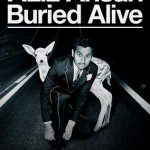 inspired us to watch more stand-up comics in the new year:
Red-hot comic Aziz Ansari ("Parks and Recreation") shares his views on adulthood, babies, marriage, love and more in the modern era. Filmed live in Philadelphia, Ansari's unfiltered look at his own place in today's adult world is smartly hilarious.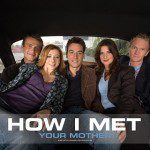 2. How I Met Your Mother: Magin and I didn't realize "HIMYM" was still airing new episodes when we started watching this new-to-us series. Months later, we've caught up in time for the current final season. The only part of this cleverly written series that worries me is that not all viewers may get that the sexism is satire….
This sitcom details desperate bachelor Ted's epic search for his soul mate, told through flashbacks as an adult Ted recounts to his kids how he met their mom. As Ted bounces from one red herring to another, his best friends help keep him grounded.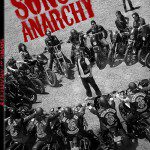 3. Sons of Anarchy: Season 5: The mythos of Shakespeare's Hamlet recast for the twenty-first century:
After seizing control of its town, gun-running motorcycle club the Sons of Anarchy soon butts heads with rival biker gangs, racist groups and the law. Meanwhile, young Jax Teller finds himself torn between protecting his son and loyalty to his gang.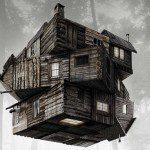 4. The Cabin in the Woods: If you appreciate Joss Whedon's work, you won't be disappointed:
In this surprising spin on a classic horror setup, five friends arrive at a secluded cabin with clear instructions for their anticipated mountain getaway. But when the rigid rules are broken, punishment is swift — and everyone will pay.
5. Scandal: One of the many shows that I don't mind being a season behind on in order to enjoy without commercials, although I've heard this show in particular is fun to follow the commentary live on Twitter:
Olivia Pope leads a team of Washington, D.C., lawyers who specialize in making scandals disappear. As they secretly handle crises at the highest levels of government, the dysfunctional team must also cope with problems closer to home.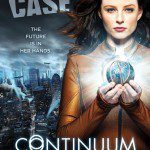 6. Continuum: Seasons 1-2: Fascinating themes related to resisting Corporatism and the militarization of the police, with parallels to Occupy Wall Street:
Kiera Cameron is a police officer in 2077 swept along when a gang of condemned terrorists escapes their sentences by traveling back in time to 2012. Before she can travel back home to the future, Kiera has to stop the escapees from altering the past.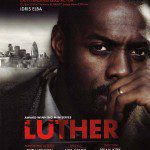 7. Luther: Stars Idris Elba, best known for playing Stringer Bell on The Wire:
In this innovative police drama, dedicated detective John Luther is trying to keep from losing a grip on his personal life as he contends with the psychological factors underyling the crimes he's been assigned to solve.
8. Alphas: Seasons 1-2:
So far I enjoyed the first season more than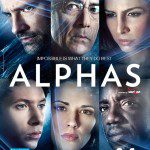 the second:
A team of individuals gifted with extraordinary neurological abilities is tasked with solving a series of high-profile crimes. Among them are an autistic man whose mind works as fast as a computer and an FBI agent with super strength.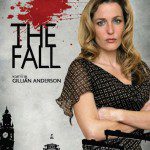 9. The Fall: Stars the X-Files' Gillian Anderson,
When the Belfast police are stalled in their investigation of a spate of murders, Detective Superintendent Stella Gibson is drafted to investigate. Under her lead, the team uncovers an intricate web of lives entangled by the killings.
10. House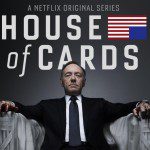 of Cards:
Ruthless Congressman Francis Underwood and his ambitious wife Claire will stop at nothing to conquer Washington D.C. in this dark political drama, winner of three Emmy Awards with nominations including Best Drama Series, Best Director, and Lead Actor. Season 2 beginning February 14, 2014.
Speaking of Netflix original series, I also really enjoyed Orange is the New Black.
Also, if you find yourself regularly searching for quality streaming content, the podcast Filmspitting SVU will keep your streaming queue overflowing: "Filmspotting: Streaming Video Unit is a bi-weekly podcast hosted by Alison Willmore and Matt Singer focusing on the world of online movies." Highly recommended.
Previous Lists
Best "Netflix Instant" Streamed in 2012
Best "Netflix Instant" Streamed in 2011
Related Posts
How To Project Your Laptop Screen on Your TV
Other "Best of 2013″ Lists 
Top 10 Best Books Read in 2013
Top 10 Best Albums Listened to in 2013
The Rev. Dr. Carl Gregg is a trained spiritual director, a D.Min. graduate of San Francisco Theological Seminary, and the minister of the Unitarian Universalist Congregation of Frederick, Maryland. Follow him on Facebook (facebook.com/carlgregg) and Twitter (@carlgregg). 
Learn more about Unitarian Universalism:
http://www.uua.org/beliefs/principles