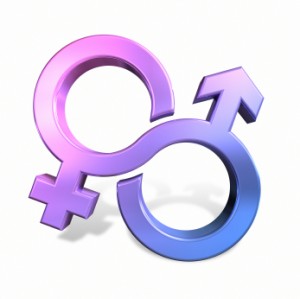 You may or may not have been following the controversy around President Obama's first choice to deliver the benediction at his second inauguration next week.  In short, he kept with his own practice of choosing a public opponent to gay and lesbian rights in selecting Louis Giglio to do this time what Rick Warren did four years ago.
Giglio withdrew his name after his views became widely known, and ever since then, people have been offering up suggestions and lists of who they think should fill this role.  Over at Theoblogy Tony Jones offers up the names mentioned by Salon and GLAAD, for example.
But by far the best list compiled yet comes from Joanna Brooks:
What if President Obama invited a woman leader from a non-Protestant faith tradition to deliver the inaugural benediction? Can you imagine the national conversations such a bold albeit entirely symbolic gesture would inspire?

A few ideas:

Captain Pratima Dharm: A decorated Iraq veteran, Dharm is the first Hindu chaplain appointed by the US Army.

Rabbi Sharon Braus: Braus is founder of the progressive non-denominational IKAR Jewish community in Los Angeles and a respected Jewish voice on matters of social justice and spiritual revitalization.

Sanaa Nadim: Nadim is one of the first Muslim chaplains at an American university and among the first women to serve as a Muslim university chaplain.

Anapesi Kaili: A Mormon Tongan-American community organizer and founder of the HYPE (Helping Youth Pursue Emancipation) Movement for and by Pacific Island Youth. And she's a layperson. Because it's important to remember that laypeople know how to pray too.

Valarie Kaur: A Sikh filmmaker and multifaith activist, Kaur offered a national voice for her community after the fatal shooting of Sikh worshippers at a temple in Oak Creek, Wisconsin. Because before there was Newtown, Connecticut, there was Oak Creek.

Were any of these women to take her place behind the podium, we'd be talking pluralism, interfaith and multifaith organizing, race, religious authority, clerical and lay authority, orthodoxy, gender, race, colonialism, nationalism, Islamophobia, young people, access to education and economic opportunity, gun violence, militarism, and peace.

Can you imagine?
Oh how I love to imagine just that.
Update:  Rev. Luis Leon, Episcopal priest and rector of St. John's Church in Washington D.C., a parish near the White House and known as the 'church of the presidents,' has been selected to deliver the benediction.